Robert Peary Papers and American Revolution Lead Americana Auction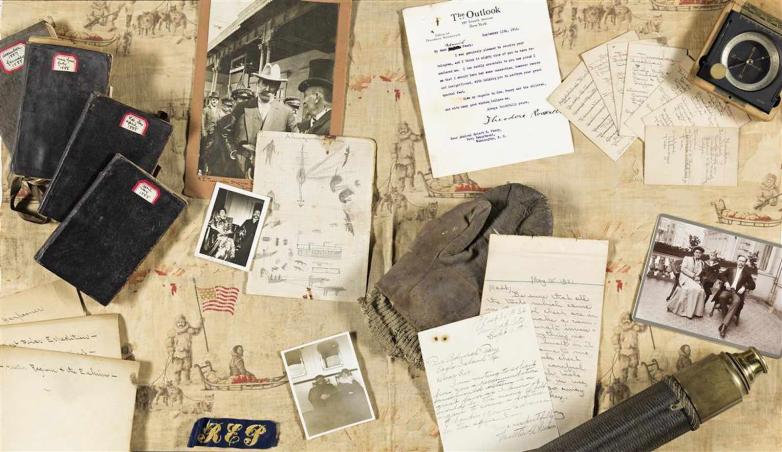 Swann Auctions
Leading Swann Galleries' September 28 Americana auction is a large archive of papers from polar explorer Robert Peary including supply lists for his Greenland expeditions, a letter to his longtime lieutenant Matthew Henson, letters on his rivalry with explorer Frederick Cook, four diaries, and lecture notes. The estimate is $50,000 to $75,000.
The sale is rich in material from the American Revolution and the Civil War. Highlights include:
early printed journals of the Continental Congress (Lot 17: Journal of the Proceedings of the Congress Held at Philadelphia, May 10, 1775, New York, 1775. Estimate $10,000-$15,000)
a complete run of Gentleman's Magazine from the period of the Revolution
an early printing of Thomas Paine's Common Sense (Lot 22: Estimate $6,000-$9,000)
From the Civil War, there is a long run of lots relating to the Baltimore riot which launched the war in 1861, including the only known contemporary ambrotype of Luther Ladd, the first Union soldier killed in action (estimate $8,000-$12,000). Additionally on offer is an archive on the surrender of a Confederate cavalry brigade in May of 1865. Lot 28 is Thomas Contee's, diary of meetings with Washington and Hancock in the midst of the retreat from New York, October to December 1776. 
Also going under the hammer is a Bible given to Massachusetts founder John Winthrop as a 12th birthday gift by his father in 1599 (estimate $3,000-$4,000). The sale includes many historic newspapers, including a 1789 paper with the proclamation of the first Thanksgiving under the Constitution (estimate $15,000-$25,000).