Mary Blair's Cinderella Concept Paintings Lead Heritage Disney Auction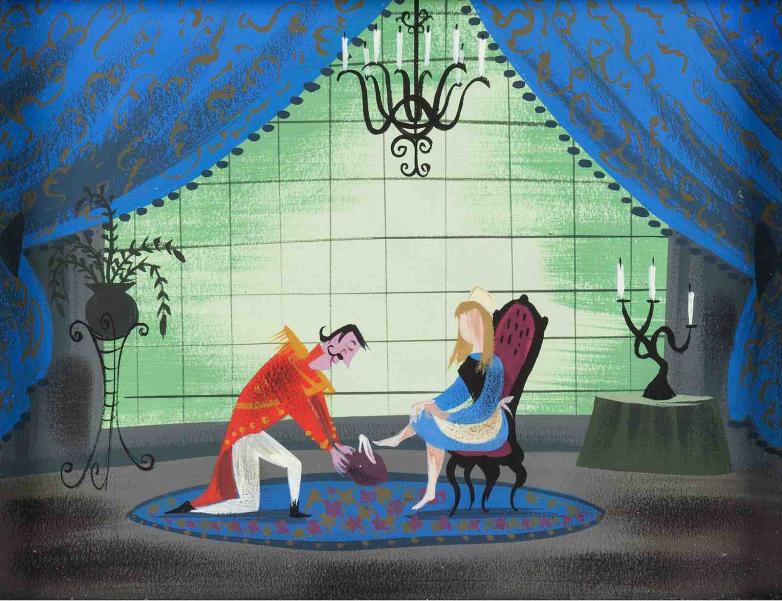 Heritage Auctions
The highest-priced lot at Heritage Auctions' June Celebrating 100 Years Of Disney: 1923–2023 sale went to Mary Blair, the artist, animator and designer who worked for the company for nearly two decades starting in the 1940s. 
A new auction record for the work of Blair, a perennial favorite of collectors, was set with her 1950 concept painting for Cinderella featuring the would-be princess waving goodbye to her Fairy Godmother as she speeds off to the ball in a transformed coach. The hammer came down at $90,000. 
For this anniversary event, Blair's work in fact held six of the top ten lots sold. Her concept/color key painting from Cinderella of the Duke and princess in a glass-slipper moment sold for $57,600, and her concept painting from Alice in Wonderland featuring some lyrical mushrooms swaying in the moonlight went for $48,000. Her three other artworks among the top sellers included two others from Alice (concept painting, $43,200) and Cinderella (color/key painting, $38,400), and also Blair's concept painting from Peter Pan of a swordfight between Peter and Captain Hook, which made $38,400.

The highest auction price paid for another Disney art star, Eyvind Earle, was the second highest-grossing artwork in the auction: Earle's 1959 concept painting for Sleeping Beauty depicting Aurora deep in slumber brought $66,000. Another auction top ten for Earle was his Sleeping Beauty concept painting of Prince Phillip, Samson, and Maleficent as a dragon; it sold for $43,200.
Other highlights included:
* Ub Iwerks' Steamboat Willie animation drawing of Mickey Mouse in his earliest incarnation which sold for $24,000
* Peter Ellenshaw's 1954 concept painting for 20,000 Leagues Under the Sea which depicts Captain Nemo's Nautilus submarine near the island of Vulcania made $21,600
* a cel of Maleficent as a dragon in Sleeping Beauty, attributed to top Disney artists, sold for $45,600
* a set of preliminary roughs and storyboard drawings from Winnie the Pooh and Tigger Too (1974) by artist Ted Berman, realized $38,400