Early Peanuts Strips and A Charlie Brown Christmas Drawings to Auction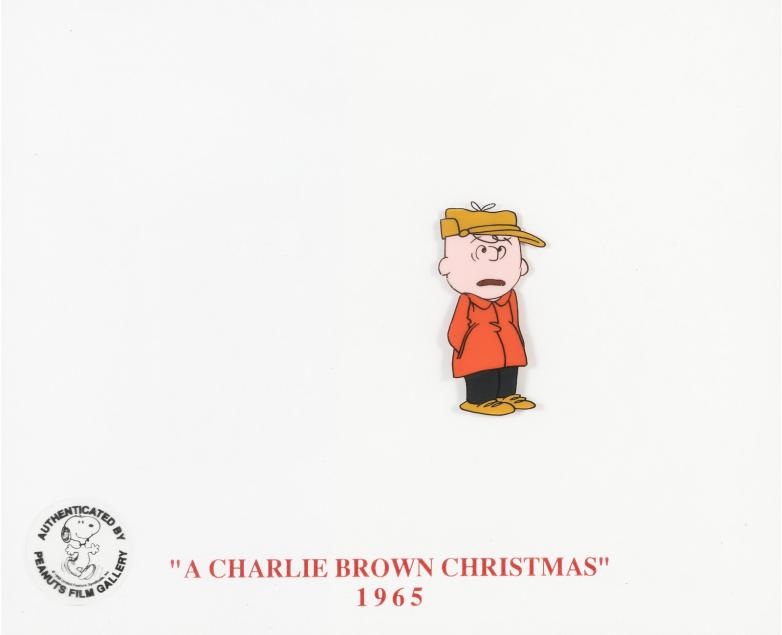 Heritage Auction
More than 80 lots featuring Charlie Brown, Linus, Lucy, Schroeder, Snoopy and Charles Schulz's other children will go under the hammer at Heritage Auctions' 'The Art of Anime and Everything Cool' auction which runs October 20-23.
Leading the auction are pan layout drawings from 1965's A Charlie Brown Christmas, including a 28-inch-long rendering of Snoopy, Violet, Schroeder, Frieda, Sally, Pigpen, Lucy, Linus and the rest of the Peanuts gang following Charlie Brown as he lugs home his little Christmas tree. There's also an original production cel featuring a lonely Charlie Brown from that special signed by director Bill Melendez.
Other Peanuts items include an April 6, 1953, strip featuring Charlie Brown pitching (as always, rather unsuccessfully) - early Peanuts strips with him perched on the pitcher's mound are among the most coveted by collectors. This item also features an inscription spread across the first two panels: "To Charles W. Brown from good ol' Charlie Brown + Charles M. Schulz", although this wasn't the Charlie Brown who was instead Charlie Francis Brown with whom Schulz was an instructor at the Art Instructions Schools in Minneapolis.
In another strip, from 1957, Lucy tells Charlie Brown that she'll "never be satisfied until I'm too smart for my own good." This is inscribed to musical comedian Kaye Ballard, who in 1962 was the first person to give Lucy a "voice" when she and Arthur Siegel read from Schulz's strips on the 1962 Columbia album Peanuts. It reads: "For Kaye Ballard with kindest regards and sincere admiration – Charles M. Schulz."