SP Books Publishes Manuscript Facsimile of Oliver Twist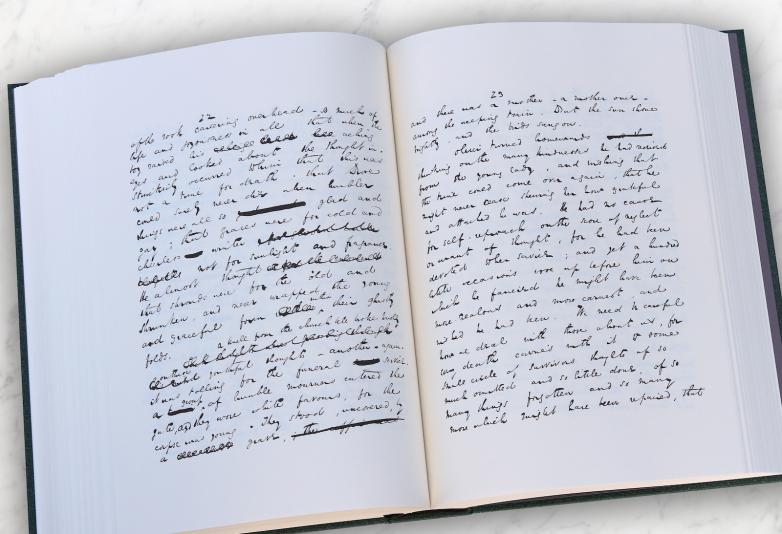 Courtesy of SP Books
Paris — 150 years after Dickens's death, June 2020 will commemorate the anniversary of globally beloved author, social campaigner and public figure Charles Dickens. To mark the occasion, SP Books are releasing the original manuscript of Oliver Twist, which, according to actor and Dickens enthusiast Simon Callow, remains " among the best loved and indeed most read " of all his novels.
In 1837, Charles Dickens was only twenty-five years old but already editor-in-chief of a new literary magazine and in the midst of publishing a successful first novel, when he began writing the adventures of a young orphaned hero, Oliver Twist, first published using the pseudonym 'Boz'. When the first two chapters appeared in Richard Bentley's literary magazine, Bentley's Miscellany, the story's immediate popularity was evident, set to make Dickens one of England's best-known writers.
Now, the manuscripts, with Dickens's additions, deletions and corrections, have been reproduced for the first time with George Cruikshank's original full-page colour illustrations. These pages are a living testimony to a novel in serialised form, a challenging way of writing with no opportunity to go back and edit.
When Dickens left the editorial staff of Bentley's Miscellany on bad terms, he neglected to take the complete manuscript of Oliver Twist with him. Although the majority of the pages re-emerged years later when the premises were cleared out after Dickens's death in 1870, some fragments were forever lost or destroyed. The 474 folios containing 22 chapters of the book that were left behind were subsequently put up for auction by Sotheby's and purchased by Dickens's friend John Forster, and then bequeathed to the V&A.
In the first ever facsimile edition of the manuscript SP Books celebrates this iconic tale, revealing largely unseen edits that shed new light on the narrative of the story and on Dickens's personality. Heavy lines blocking out text are intermixed with painterly arabesque annotations, while some characters' names are changed, including Oliver's aunt Rose who was originally called Emily. The manuscript also provides insight into how Dickens censored his text, evident in the repeated attempts to curb his tendency towards over-emphasis and the use of violent language, particularly in moderating Bill Sikes's brutality to Nancy.
Reprinted from the V&A's manuscript collection, and in collaboration with the Charles Dickens Museum, who provided a manuscript leaf from Chapter 10, Oliver Twist is given a new lease of life. The foreword is written by English actor, writer and director Simon Callow, an expert on Dickens, with full-page colour drawings by original illustrator George Cruikshank, including those rarely reproduced from a deluxe edition published in 1911.
Collated for the first time in as beautifully-bound collectable, these key edits shed new light on the much-loved social novel, and, in the words of Simon Callow "shows us the young genius in the very act of mastering his craft - a uniquely exuberant, inventive, observant, compassionate tyro turning himself, by sheer willpower, into one of the greatest writers in the English - or any other - language."