Stunning Result for Medieval Illuminated Physician's Almanac at Tennants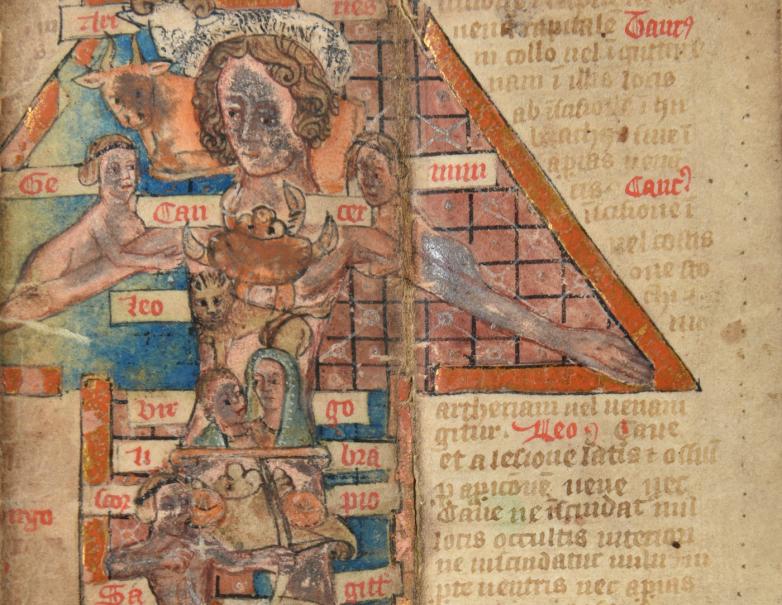 Courtesy of Tennants Auctioneers
Leyburn, North Yorkshire, England — An exceptionally rare 15th-century illuminated manuscript almanac, which was found in the back of a drawer, sold for £95,000 ($126,600) plus buyer's premium in Tennants Auctioneers' Books, Maps and Manuscripts Sale on 24th November. Having been part of a private family collection for generations before being rediscovered, the almanac drew international attention before being sold to a telephone bidder.
 
The illuminated manuscript is an extremely rare survival, thought to have been made in southern England circa 1425. It is one of perhaps 30 examples of an English folding almanac known to be extant, nearly all of which are confined to major institutional collections. Such almanacs were intended for practical use by physicians, who used them to aid astrological calculations to establish prognoses and the most auspicious timings for medical interventions.
 
Also on offer in the sale was the Library, Pictures and Camera Collection of Eric Hosking OBE Hon. FRPS FBIPP (1909-1991), one of the world's most eminent natural history photographers. The first professional bird photographer, he photographed over 1,800 species and helped develop technological innovations include the use of flash photography for birds, and the invention of an electronic trigger-mechanism for ultra-high-speed photography of birds in flight.
 
The collection was sold in 110 lots and realised a total hammer price of £68,520 – almost doubling the top estimate. Highlights amongst the books in the collection included W. Vincent Legge A History of the Birds of Ceylon, London, 1880 (sold for £3,500), which is an important monograph on the birds of Sri Lanka with fine hand-coloured lithographic plates by J. G. Keulemans. Hosking's personal complete set of the New Naturalist Monographs, London, Collins, 1948-71, of which he was the photographic editor sold for £3,000, aided by the personal inscriptions to Hosking in the volumes from the authors. From Hosking's picture collection, Archibald Thorburn's watercolour "Lammergeier, Spain" sold for £2,500, and from the camera collection, a Hasselblad Xpan Standard Kit with lenses sold for £2,600.
 
In a very strong sale, which achieved a remarkable 100% sold rate, further star lots included John Keats Poems, London, C & J Ollier, 1817, which sold for £10,000 against an estimate of £2,000-3,000.  This rare copy of Keats' first book is a key text of the Romantic movement. Further standout lots included William Camden The Abridgement of Camden's Britannia. With the Maps of the sevrall Shires of England and Wales, London, John Bill, 1626 (sold for £5,200), which is a cartographic rarity, being the first county atlas to show lines of latitude and longitude.
 
The sale achieved a total hammer price of £258,640 with a 100% sold rate for 251 lots.