Rare Books &c. at Auction This Week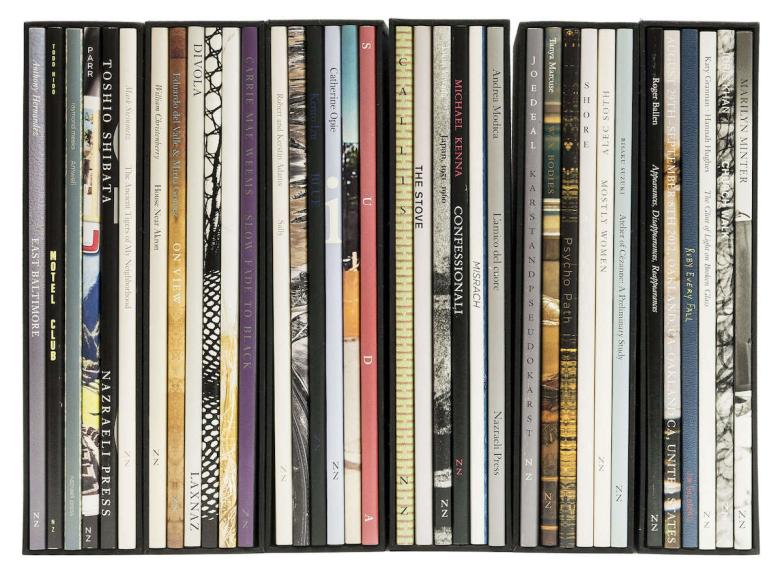 Courtesy of Forum Auctions
Here are the sales I'll be watching this week:
Il Ponte Auctions sells Books and Manuscripts on Tuesday, January 26, in 170 lots. Some interesting early printing and fine seventeenth- and eighteenth-century bindings in this one.
Several sales will be held on Thursday, January 28, including Forum Auctions' 237-lot sale of Fine Books, Manuscripts and Works on Paper. A Latin copy of the Nuremberg Chronicle (1493) is expected to lead the sale at £30,000–50,000. A complete set of Six by Six (2011–2016) is estimated at £10,000–15,000; the same estimate is given to a first edition of Jane Eyre (1847).
Aguttes have two sales ending on Thursday: Livres Anciens et Modernes and Manuscrits et Autographes. The first includes 32 lots, among them a first edition of Paul Verlaine's Poèmes Saturniens (1866), with an inserted, inscribed photograph of Verlaine (€3,000–5,000). In the second sale, of 86 lots, a nine-page autograph letter by Marcel Proust to Jacques Rivière written April 26, 1920 is expected to lead the way at €5,500–8,500.
Rounding out Thursday's sales is Swann Galleries' auction of Illustration Art. The 280 lots include items from the Dick McDonough collection of golf illustration. Rating the top estimate, though, is the original oil painting "College Football" by Joseph F. Kernan, used on the cover of the October 15, 1932 issue of the Saturday Evening Post ($25,000–35,000). An original four-panel Peanuts strip from December 29, 1960 is estimated at $8,000–12,000, and an N.C. Wyeth pen and ink drawing of Myles Standish reading, used in a 1920 edition of Longfellow's Courtship of Myles Standish could sell for $5,000–7,500.
There are also some books in several of the Christie's New York sales ending this week from the the collection of Mr. & Mrs. John H. Gutfreund of 834 Fifth Avenue. In The Collection (ending on Wednesday, January 27), among the 283 lots are a copy of Maria Sibylla Merian's Dissertatio de Generatione et Metamorphosibus Insectorum Surinamensium (1719), estimated at $80,000–120,000. This copy is interleaved with an English manuscript translation by William Chinnery, dated 1734. A group of French and English almanacs spanning 1718–1824, in fine bindings, could sell for $12,000–18,000. And a group of ten works in seventeen volumes from the library of Madame de Pompadour, with her arms on the bindings, is estimated at $10,000–15,000.
More books from the Gutfreunds' library will be sold in Selections from the Library, which ends on Friday, January 29. The 118 lots in this sale include the beautiful 1856 coronation album of Tsar Alexander II ($20,000–30,000); this copy is the French-language issue. There are also a copy of Virginia Woolf's The Common Reader, inscribed by Woolf to E.M. Forster (estimated at $6,000–8,000), and a Pillone Library binding ($4,000–6,000).