Movie Posters Never Seen or Sold Star in Heritage Auctions' July 25-26 Event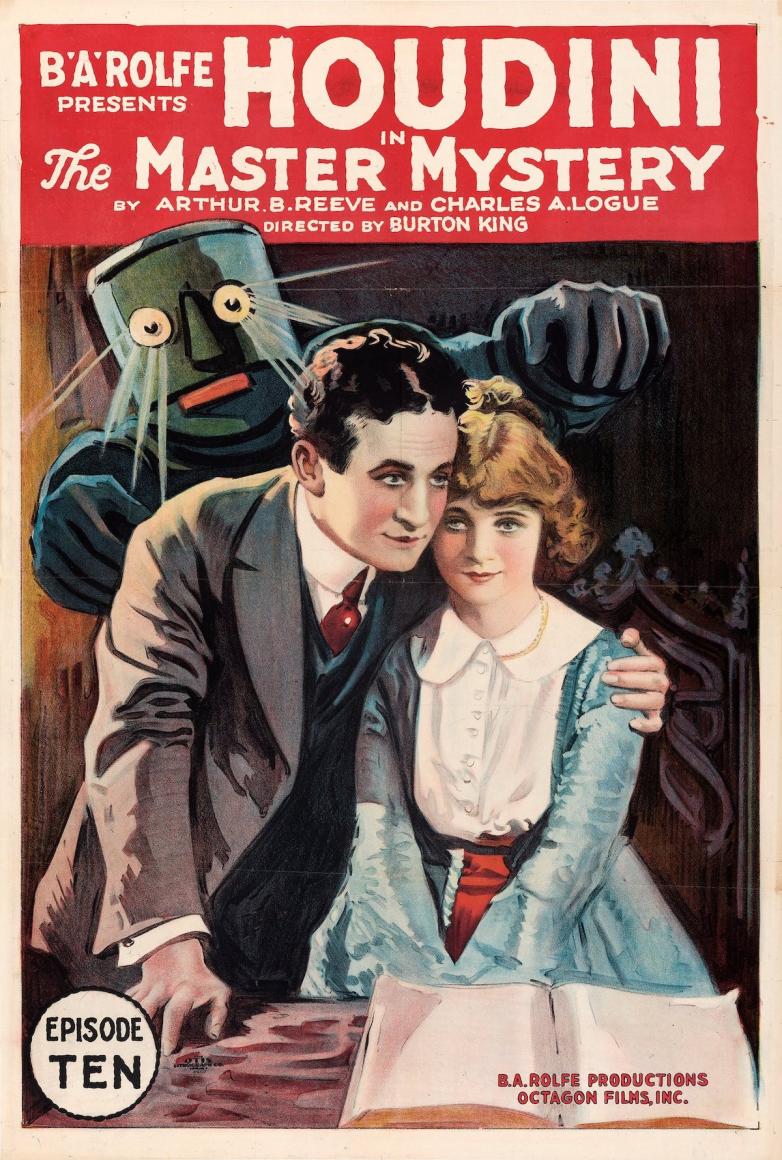 Courtesy of Heritage Auctions
Dallas – Twenty years and almost 400,000 movie posters later, Heritage Auctions' Grey Smith thought he'd seen – and sold – them all. Then it came time to compile the almost 700 lots for the July 25-26 Movie Posters event.
And there they were: the rarities once thought lost or out of reach, some of movie-poster collecting's crowning achievements. The never-before-seens. The never-before-solds.
"This job is exciting every day," said Smith, Heritage's Director of Vintage Posters. "When a new rarity comes in, it's thrilling. That's what makes this such a wonderful hobby. Anyone who says they've seen it all in movie posters isn't telling you the truth. There is always material out there that's exciting."
That's especially true in the July sale, which offers among its many gems these astonishing finds:
The gorgeous one-sheet for Sunrise, director F.W. Murnau's first American film, released in 1927 and considered one of the greatest silent films of all time (and a proto film noir, to boot). Shockingly, it's the only known one-sheet poster for the landmark film that won three Academy Awards, among them Best Cinematography and Best Unique and Artistic Picture, a long-retired honor once on par with Best Picture. And peering over the roses is the beatific image of Best Actress winner Janet Gaynor, the unnamed wife who's nearly the victim of a murderous plot conceived by her philandering husband and his big-city mistress.
There are some lobby cards and window cards for Sunrise known to exist. But nothing like this – nothing this large, this meaningful, this significant. "It's such a great piece," said Smith.
There's also the unsettling, electrifying French poster for Universal Studios' Frankenstein, released in France six months after its U.S. debut in 1932. Collectors covet any original Universal horror poster, among them the terrifying, unforgettable teaser for 1933's The Invisible Man also in the summer sale and another of which only a handful are known to exist.
But the Frankenstein poster – by the great artist Jacques Faria – is particularly sought-after, as it's the only known copy and has never before been offered by Heritage.
"I was tickled to get that," said Smith. "It's the original release – and really, really scarce."
So, too, has the one-sheet for Chapter 10 of The Master Mystery, in which illusionist Harry Houdini and cinema's first robot make their on-screen debuts. And the original Soviet artwork advertising Sergei Eisenstein and Grigoriy Aleksandrov's 1928 monumental recreation of the Russian Revolution, October 1917: Ten Days that Shook the World.
Another "lost" poster in the July event is the three-sheet for The Lost Squadron, the 1932 film starring Richard Dix, Joel McCrea and Robert Armstrong as World War I aces who find dangerous work as stunt pilots in Hollywood. Smith says just one, maybe two copies are known to exist. But this is the first time in his two decades at Heritage one has come to auction.
The same can be said of the one-sheet for Warner Bros.' 1936 release The Walking Dead, starring Boris Karloff – another that, until now, has eluded Grey Smith's grasp. But it speaks to the depth and breadth of this auction that this work of horror – by no less than Michael Curtiz, the maker of Casablanca! – is only one of many premier pieces available in the July sale.
"Our auctions are a great opportunity for collectors to find the rarest material," Smith said, "and to have a real shot at it."
The history of film is spread across the 683 lots in the auction, from gorgeous keepsakes representing cinema's earliest achievements (1927's Metropolis and 1931's M) to its most enduring titles (1942's Casablanca, represented here by several memorable and highly coveted posters, and 1939's The Wizard of Oz, with rare French and Spanish offerings) to modern-day franchises and blockbusters, including the Star Wars and James Bond films.
"This hobby still is in its infancy," said Smith as he looks over the works spread across the sale. "In years to come, these will be hanging in museums, and people will say, 'You could have purchased some of these posters for relatively inexpensive prices once upon a time at auction.' Who won't know something like Frankenstein 300 years from now? Film is our cultural heritage."
And their posters, too.
Heritage Auctions' Movie Posters event takes place July 25-26. To view high-resolution images of all the lots, register at HA.com.