Exclusive Autographs & Manuscripts at Catawiki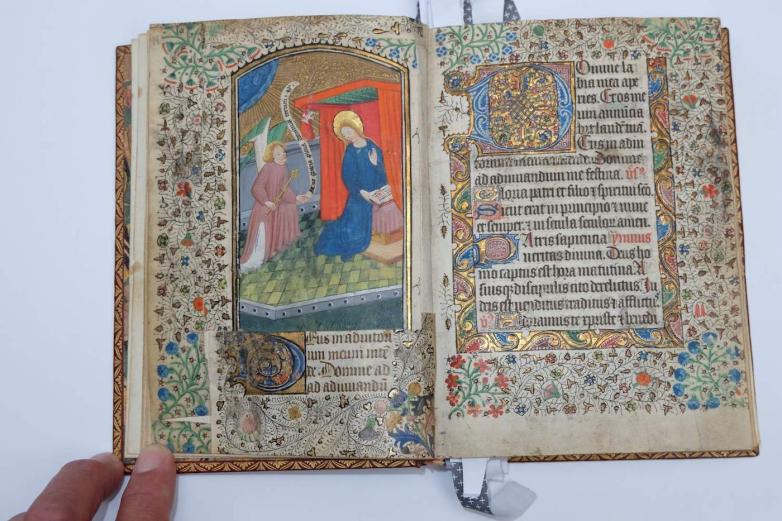 Courtesy of Catawiki
Amsterdam — Catawiki is excited to announce its upcoming Exclusive Autographs & Manuscripts Auction.  Beginning on the 21st September, this includes many beautiful and fascinating items. There is certainly a French feel to the auction this month. One of the most beautiful objects is a French Book of Hours from the 15th Century, including 11 miniatures (some have been laid into the volume) and several beautiful initials. 
Re-writing theatrical history: Zola items are often of great interest, but this unpublished manuscript is particularly exciting. It is a working draft of the Theatrical Adaptation of the short story "Jacques Damour" by Zola. History has claimed that the play was written solely by Léon Hennique. This manuscript shows that the work was in fact a collaboration between Zola and Henrique. The text has been neatly written up in Henrique's hand, with a wide margin, that allowed for the addition of corrections and amendments by Zola himself. A rare complete manuscript of a Zola work, and "myth busting" in the process.
Debussy bored of Melodies: In this fascinating letter from Claude Debussy, addressed to one of the founders of the Revue Durandal, the composer affirms that he no longer wishes to write melodies, and had a self-imposed ban on such music. It is unusual to see the changes in direction a composer is taking, in original documents.
In addition you will find letters from Monet to his Wife, letters from Napoleon and Camus, and many more items.
The auction will be online starting Tuesday 21 September 2021 at 10:00 UTC | closing Thursday 30 September 2021 at 18:01 UTC and will be visible at the following link: https://www.catawiki.com/a/522027
Alisa Birr, manuscripts expert at Catawiki, said: "It is a great pleasure to offer such an interesting and significant range of French material in this month's Exclusive Autographs and Manuscripts auction. It is a tribute to the trust that our sellers place with us, that the quality of our lots is increasing all the time. "