Codex Sassoon, Graphic Design, and Early Maps: Auction Preview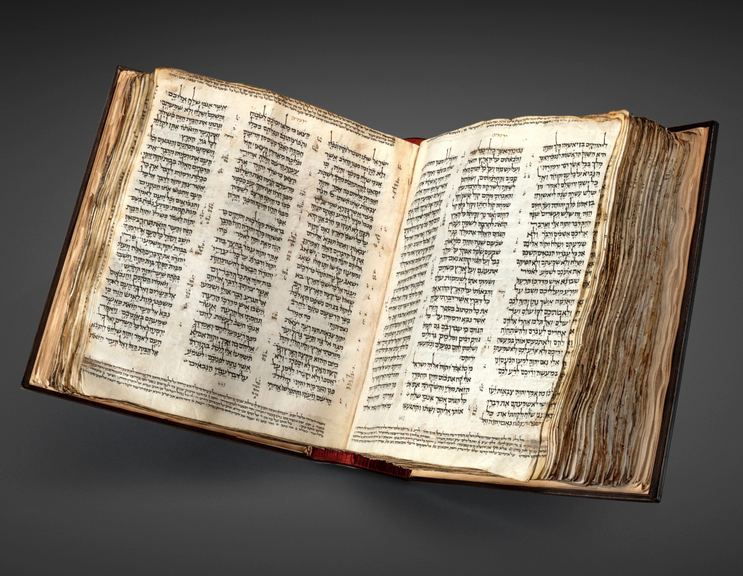 Image: Sotheby's
Here are the auctions I'll be watching this week:
On Wednesday, May 17 at Dominic Winter Auctioneers, 325 lots of Photographs, Autographs & Documents, and British Royalty Memorabilia. A November 1738 letter from George Whitefield to London bookseller James Hutton reporting on his arrival in Ireland after traveling in America is expected to lead the sale at £6,000–8,000. Lord Byron's acting copy of the play The Wheel of Fortune is expected to fetch £3,000–5,000. A photograph of the moon landing signed by Neil Armstrong and Michael Collins and proxy-signed for Buzz Aldrin by Armstrong rates the same estimate, as do two adult greeting cards from Princess Diana to Constantine II of Greece.
At Ader on Wednesday, Manuscrits, Autographes et Livres: Collection Pierre Lhoste, in 261 lots. A September 1661 letter from Jean de la Fontaine is expected to sell for €3,000–4,000. A collection of Hervé Bazin drafts and typescripts are estimated at €2,000–3,000.
The big event on Wednesday is the sale at Sotheby's of the Codex Sassoon, the earliest most complete Hebrew Bible manuscript, dating to about 900 CE. This long catalog entry is very much worth a read, and the manuscript is expected to sell for as much as $30–50 million.
At Forum Auctions on Thursday, May 18, Books and Works on Paper, in 221 lots. Thomas Trotter's Medicina Nautica (1797) rates the top estimate at £1,500–2,000. Many group and shelf lots in this sale covering various topics.
Swann Galleries sells 252 lots of Graphic Design on Thursday, including William Addison Dwiggins' poster for the 1929 Met exhibition The Architect & the Industrial Arts, which is expected to sell for $30,000–40,000. Ten volumes of the German design periodical Das Plakat are estimated at $20,000–30,000.
At PBA Galleries on Thursday, 435 lots of Americana – Travel & Exploration – Maps, Prints & Views. A 1542 first state printing of Sebastian Münster's world map with later coloring is estimated at $5,000–8,000. A c.1666 Pieter Goos map of New Netherland (after it had been taken over by the English) is expected to sell for $4,000–6,000. At the same estimate range is P. Gaspar Schott's Physica curiosa (1667).