Books from the Library of Maurice Sendak Head to Auction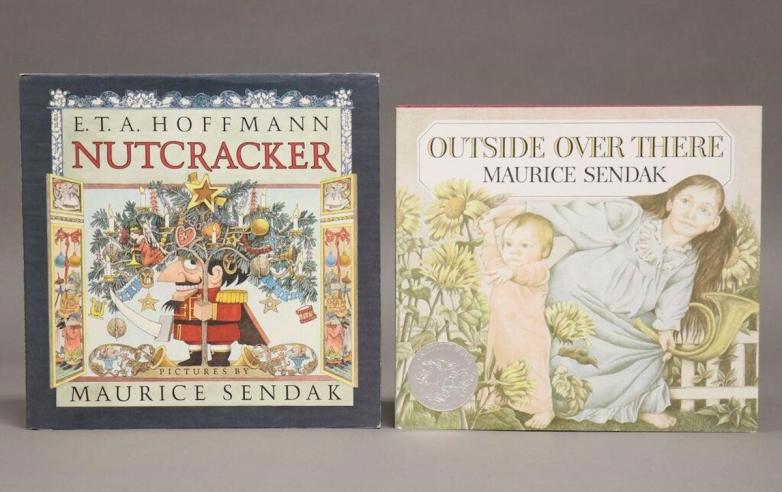 Courtesy of Addison & Sarova Auctioneers
At auction this week are 200 lots of books from the library of author/illustrator Maurice Sendak (1928-2012), sold in support of the Rosenbach Museum & Library. The selection includes children's books, particularly those of Randolph Caldecott; pop-ups, particularly those of Lothar Meggendorfer; tons of Henry James, including a typed, signed letter and a book from James' library; many volumes of Scottish author George MacDonald; and a few Melville biographies.
Sendak was an avid book collector. In 2016, the Rosenbach, with whom Sendak had a longstanding relationship, received a bequest of a substantial number of first editions, rare books, and manuscripts from his personal library, some of which became part of the Rosenbach's permanent collection. (After some legal wrangling.) "Other rare and significant items from the bequest, which were not within the museum's mission-based collecting scope and were thus never accessioned into the collections, are being offered in this sale," according to Addison & Sarova Auctioneers.  
So here's your chance to own a book from Sendak's library. Not every one contains his whimsical bookplate, however each will come with a certificate from the Rosenbach attesting to its provenance.
Here is a sampling of what's on offer: