Rare Playing Cards, Medieval Prayer Book, and John Gould Lead Tennants Sale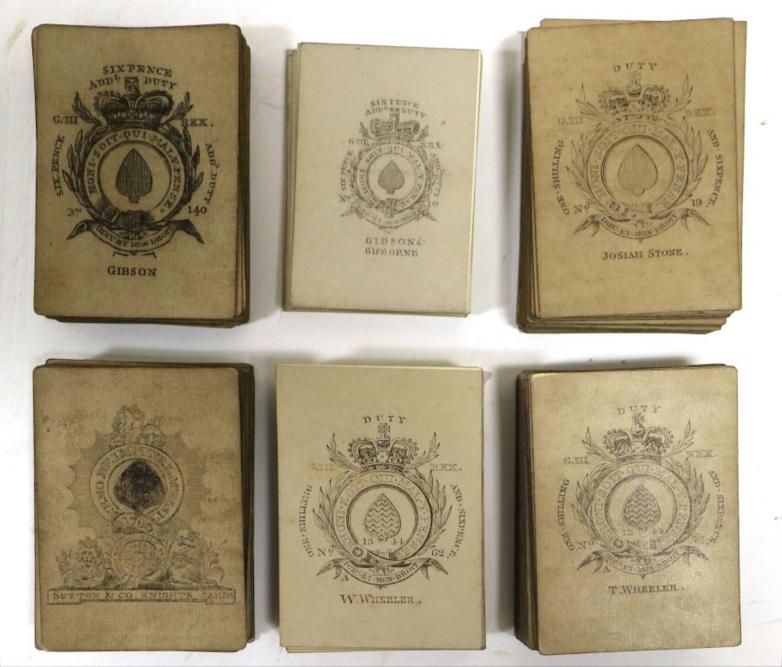 Tennants
An outstanding private collection of ten lots of playing cards has sold for a total hammer price of £14,040 in the Books, Maps and Manuscripts Sale at Tennants Auctioneers.
Going for 10 times the pre-sale low estimate, the cards, which were sold in group lots, dated from the 18th and 19th centuries. The top lot of the collection comprised six packs of 18th century cards and sold for £5,000. 
Elsewhere, a copy of John Gould's A Monograph of the Trogonidae, or Family of Trogons sold for £15,000, and a volume of works by Dutch humanist scholar and theologian Desiderius Erasmus (1466-1536) - five volumes, published in 1522, 1523 and 1524 and bound as one - sold well above estimate at £7,500. This also featured interesting early manuscript on the end papers.
Other highlights included:
a beautifully illuminated late medieval prayer book (sold for £5,000) measuring 10cm high, thought to have been made in the 14th or 15th century, possibly in Holland
a small family collection of manuscript books with Quaker interest, with the earliest of the three volumes being a 'Private Calendar' with detailed diary entries from January 1, 1795 to September 13, 1802 (sold for £1,700)
a volume of manuscript memoirs of wounded soldiers at St. Mary's War Hospital, Reigate between 1915 and 1916 (sold for £400) - among the 32 contributions are several detailing action at the front and the circumstances which gave rise to their injuries