Type & Forme Celebrate 18th-Century Botanist Joseph Banks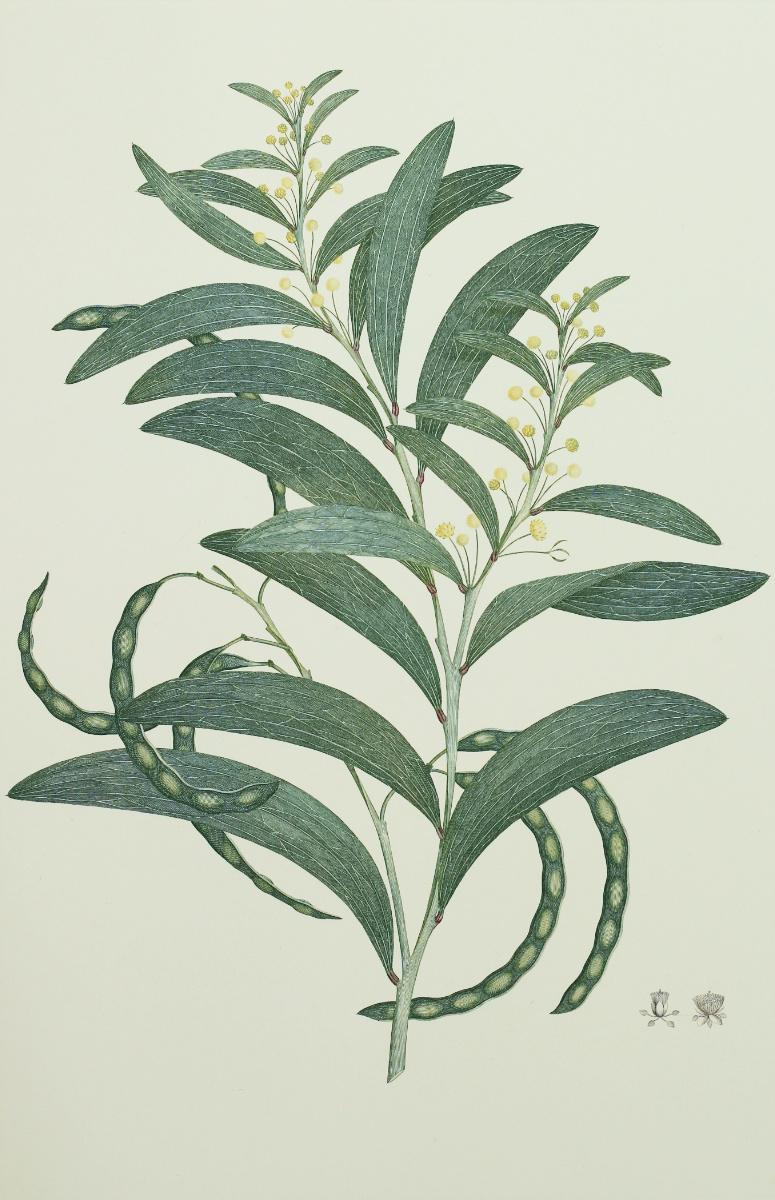 © Type & Forme and Alecto Historical Editions/Trustees of the Natural History Museum
UK booksellers Mark James and Anke Timmermann of Type & Forme have launched a virtual exhibition and accompanying catalogue to celebrate the 250th anniversary of Captain Cook's arrival in Australia. Botanist Joseph Banks was along for that ride aboard the Endeavour, and during the voyage from Brazil via Tahiti and New Zealand to what would later become Queensland, Australia, he discovered and documented 1,300 previously unknown botanical species.
It was Banks' plan to publish a full catalogue of the drawings by the ship's artist Sydney Parkinson, and to that end, upon his return to London, he employed a team of engravers to produce copper plates of the drawings, but it was an enormous and costly job. At his death fifty years later in 1820, the Florilegium remained unfinished. Two small editions were published in the twentieth century, culminating with a color edition of the surviving 738 plates printed between 1980 and 1990 by Alecto Historical Editions in association with the British Museum. The ten plates spotlighted for sale in the accompanying catalogue are from that printing, limited to 116 impressions.
Type & Forme's online exhibition, Joseph Banks: A Lincolnshire Botanist in Australia, which runs throughout June 2020, showcases the production of the Florilegium engravings, a collaboration of botanists, artists, engravers, and printers over 200 years. By clicking through the various plants and flowers, you can follow along in Banks' footsteps, plucking the Temnadenia Violacea in South America and the Stylidium Rotundifolium in northern Australia.
The exhibition and catalogue are only part of what the booksellers unofficially referred to as "Banks Month," which will also include an article by Timmermann in the Book Collector about manuscript collections of the Linnean Society, a related podcast, and a social media campaign to celebrate the long history of the Florilegium. "We look forward to telling the story of Banks' botanical discoveries and their role in the history of science, through the history of these beautiful engravings," they said.