Rembrandt Leads Old Master Through Modern Prints at Swann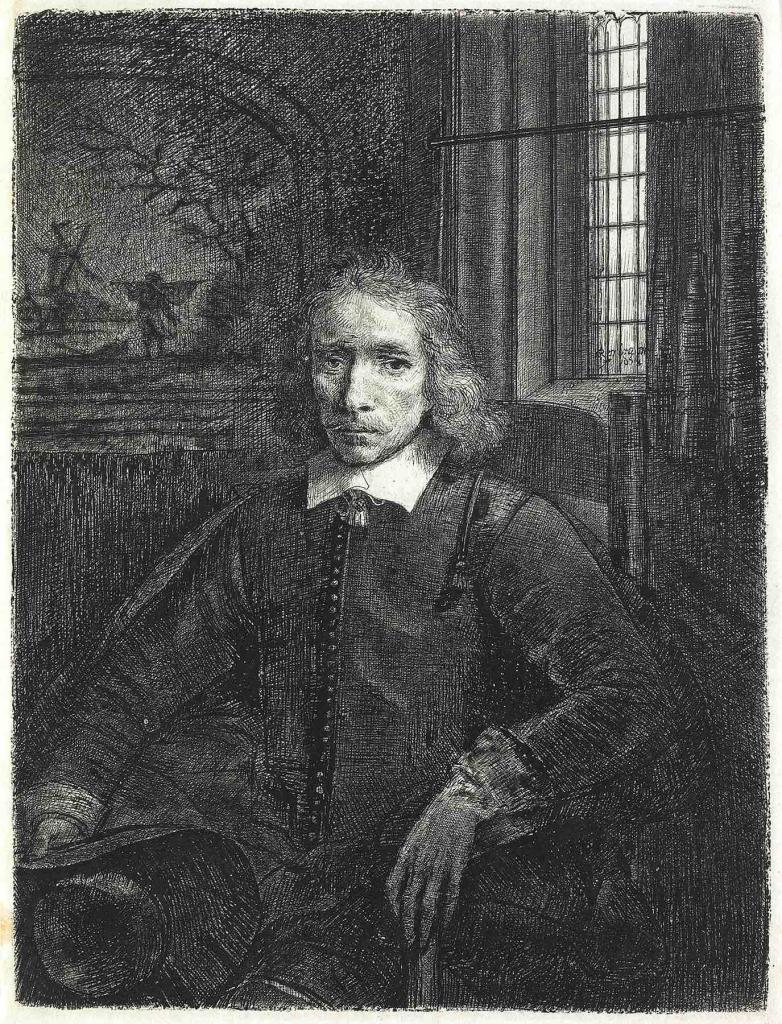 Courtesy of Swann Auction Galleries
New York — With an offering from the past five centuries, Swann Galleries's Tuesday, October 29 sale of Old Master Through Modern Art brought collectors exceptional works from key artists and included Rembrandt etchings from the John Villarino Collection.
Rembrandt van Rijn was the highest selling old master in the sale with seven etchings selling among the top 20. Leading the auction was Pieter Haaring, etching, 1655—the scarce lifetime impression brought a record for the print at $81,250. One of the earliest dated landscape etchings by Rembrandt Landscape with a Cottage and a Large Tree, 1641, saw a price of $40,000.
"Certainly the highlight of the Old Masters was the distinguished John Villarino collection of Rembrandt etchings, with 25 lots from the collection finding buyers internationally, for a total of more than $275,000," noted Todd Weyman, the house's Director of Prints & Drawings. Most notable from the collection was A Beggar Seated on a Bank, 1630, a likely early self-portrait of the artist that earned $60,000; A Beggar with a Cripples Hand Leaning on a Stick, circa 1630, set a new record for the etching at $15,000; Two Tramps, a Man and a Woman, circa 1634, realized $14,063; and sheet studies from 1632 and 1641-42 brought $21,250 and $35,000, respectively.
"A significant focus of this auction was the selection of Old Master prints, which at $900,000 accounted for nearly half the day's total, indicating that the market for old master prints, for which Swann is the only auction house in the U.S. to devote semiannual auctions, is still relevant despite the ascendancy of contemporary art," continued Weyman. Albrecht Dürer's circa 1496-97 woodcut Samson Fighting with the Lion, brought $21,250, and Lucas Cranach's 1508 woodcut The Judgment of Paris, found success at $20,000.
Modern European stalwarts featured Paul Klee's rare 1905 etching Der Held mit dem Flügel—Inv. 2. The work from his Inventionen series reached $75,000. Der Tod im Krankenzimmer an 1896 lithograph by Edvard Munch based on the artist's same-titled 1895 painting sold for $43,750. René Magritte's Ceci n'est pas une Pipe, etching 1962, exceeded its high estimate selling for $17,500.
Among American printmakers Martin Lewis found success with two 1930 drypoints of New York City scenes: Shadow Dance ($42,500), and Spring Night, Greenwich Village ($18,750).
Additional highlights included Henri Matisse's 1946 aquatint Tête de jeune garçon, Masque ($25,000), and Pablo Picasso's 1934 etching from the Vollard Suite Taureau ailé contemplé par Quatre Enfants ($22,500).  
Swann Galleries is currently accepting quality consignments for the spring 2020 season. Visit swanngalleries.com or download the Swann Galleries App for more information.