Raverat Engravings, Wellington Letters, and 54th Massachusetts Surgeon's Diary: Auction Preview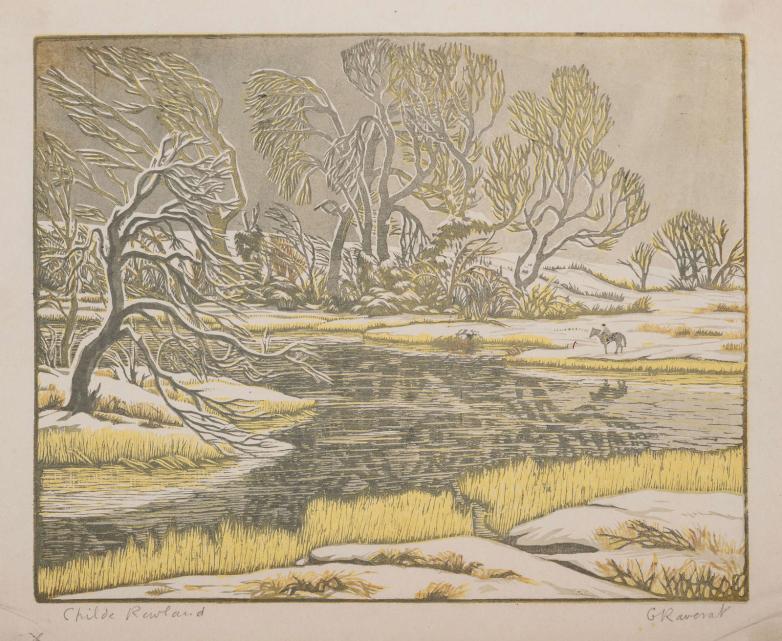 Forum Auctions
Here are the sales I'll be watching this week:
Artcurial in Paris sells 132 lots of Books & Manuscripts on Tuesday, March 28. A manuscript book of hours on parchment, use of Bourges, made about 1480–1485 and known as the Heures de Renée de Bourbon-Vendôme, is expected to lead the sale at €100,000–150,000. Paul Verlaine's Parallèlement (1900) with lithographs by Pierre Bonnard is estimated at €20,000–30,000, and a large collection of the Duke of Wellington's letters to Sir Charles Stuart are expected to sell for €15,000–20,000.
At Bonhams London on Wednesday, March 29, Fine Books and Manuscripts, in 249 lots. A first edition of Darwin's Origin (1859) rates the top estimate of £50,000–70,000. Forty-two annotated typescript leaves of James Joyce's Finnegans Wake are expected to fetch £45,000–55,000. A mid-fifteenth century Flemish manuscript book of hours on parchment, use of Rome, in a signed early binding by Ludovicus Bloc is estimated at £25,000–35,000.
On Thursday, March 30, Forum Auctions sells Fine Books, Manuscripts and Works on Paper, in 572 lots. This sale includes books from the remaining stock of John Drury Rare Books. Sharing the top estimate of £40,000–60,000 are an album of some 530 wood engravings by Gwen Raverat, a founding member of the Society of Wood Engravers, and a copy of a 1535 Basel edition of Pindar in a spectacular contemporary Roman binding by Niccolo Franzese.
The Christie's New York sale of the Library of J. J. Lally & Co. ends on Thursday. The 116 lots include a wide variety of reference materials and auction catalogs related to Chinese art.
Swann Galleries sells 300 lots of Printed & Manuscript African Americana on Thursday, including a manuscript broadside of the 13th Amendment signed by Vice President Hannibal Hamlin and 111 members of Congress on February 1, 1865 ($80,000–120,000). Some forty pieces of correspondence from a Richmond slaving firm are expected to sell for $30,000–40,000, while a collection of correspondence between sculptor Richmond Barthé and friend Easton Lee are expected to sell for $25,000–35,000. An 1863 diary written by Lincoln Ripley Stone, surgeon to the 54th Massachusetts Infantry, is estimated at $20,000–30,000.
Rounding out Thursday's sales, PBA Galleries has a 426-lot sale of Books in All Fields – with Literature, Americana, Maps, Art & Graphic Material. All are sold without reserve, starting at $10.