Mysteries from Penzler's Private Collection Helped Push Heritage Auctions' Event Past $2.2 Million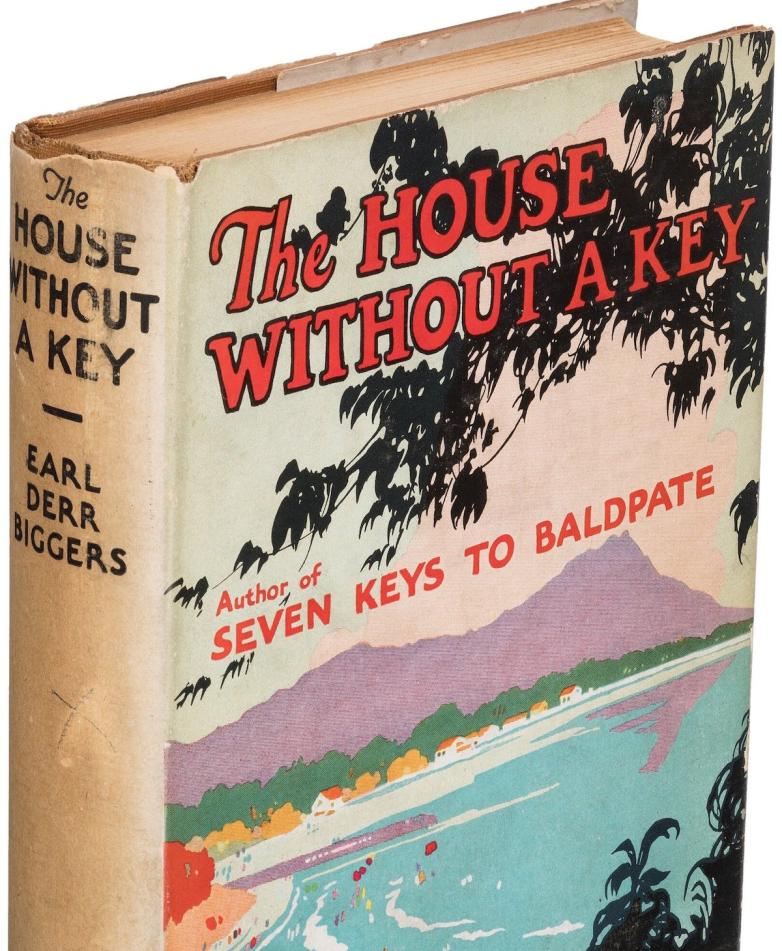 Courtesy of Heritage Auctions, HA.com
Dallas, TX – Heritage Auctions' Rare Books event, held Oct. 15-16, was an absolute success thanks to one of the most spectacular works of the 16th century and some of the most significant authors of the 20th century. And a few mystery guests even made some noteworthy appearances during the sale.
Over the course of four thrilling sessions spread over two days, almost 1,300 bidders spent $2,287,797 on highly coveted tomes, many of which came from the celebrated assemblage of mystery book publisher, dealer and collector Otto Penzler. Even more books from Penzler's shelves will be made available during three online sessions to be held Dec. 5-7 – many, from authors seldom seen at auction.
"What we saw during this sale was inspiring," said James Gannon, Heritage Auctions' Director of Rare Books. "We weren't necessarily surprised by the results, because a majority of the books in Otto's collection are the best-known examples in the very best condition with just gorgeous dust jackets. We knew the market was there, based on results from parts I and II of the Penzler sale. But a lot of the authors in this event were relatively new to the auction market – as will many of those to be featured in part IV."
The Astronomicum Caesareum of Petrus Apianus, dedicated to the Emperor Charles V in 1540, realized $325,000 to become the event's top lot. This comes as no surprise given its status as "the most spectacular contribution of the book-maker's art to sixteenth-century science," in the words of Owen Gingerich, Harvard University's Professor Emeritus of Astronomy.
So few copies of this richly hand-painted folio have survived 480 years, especially in this remarkable condition. And the copy sold Oct. 15 continued to surprise right until it reached the auction block, as experts discovered 29 original silk threads and eight tiny seed pearls, each measuring 1 mm, among the rotating volvelles.
A first edition of J.R.R. Tolkien's The Hobbit or There and Back Again from 1937 realized $60,000. Close behind at $55,000 was a first edition of J.K. Rowling's Harry Potter and the Philosopher's Stone.
But from Penzler's collection came some of the event's biggest surprises and delights.
An inscribed first edition of Earl Derr Biggers' 1925 The House Without a Key – the very first entry in the Charlie Chan mystery series – opened bidding late Friday at $4,600. But bidders fought mightily over this copy, eventually driving its final price up to $50,000, more than 12 times its pre-auction estimate. It wouldn't be the last time seldom-seen titles from Penzler's shelves made their mark during this event.
In fact, a short time later there was yet another heated round of bidding over the first-ever mystery novel by Ellery Queen, 1929's The Roman Hat Murder. This signed first edition opened bidding in the low four figures. But admirers of Frederic Dannay and Manfred Bennington Lee – the writers behind the Queen pseudonym – tussled over the tome until it, too, reached an astonishing realized price of $40,000. A first edition of the very first Nero Wolfe mystery, Rex Stout's 1934 Fer-De-Lance, wasn't far behind at $31,250.
A first edition of Queen's The Egyptian Cross Mystery, published in 1932, sold for $25,000. That was 25 times its original estimate.
But it wasn't only well-known titles by renowned writers that pushed this event past the $2.2-million mark, For instance, an extraordinarily rare first edition of John Dickson Carr's The Mad Hatter Mystery from 1933 opened bidding at $2,800. But a protracted scramble drove the final price to $17,500, more than 17 times its original estimate.
And on and on the event went – one highlight after another. And it was no mystery why.
"Otto's name in the industry is as much a mainstay as some of the best-known mystery and detective fiction authors," said Gannon. "Having something from his personal collection is probably a highlight of many current mystery and detective fiction collectors."
For a complete list of titles and prices realized from the Oct. 15-16 Rare Books Signature Auction Featuring Otto Penzler Mystery Fiction Part III, register for free at HA.com and see here.