LGBTQ+ Art, Material Culture & History at Swann August 13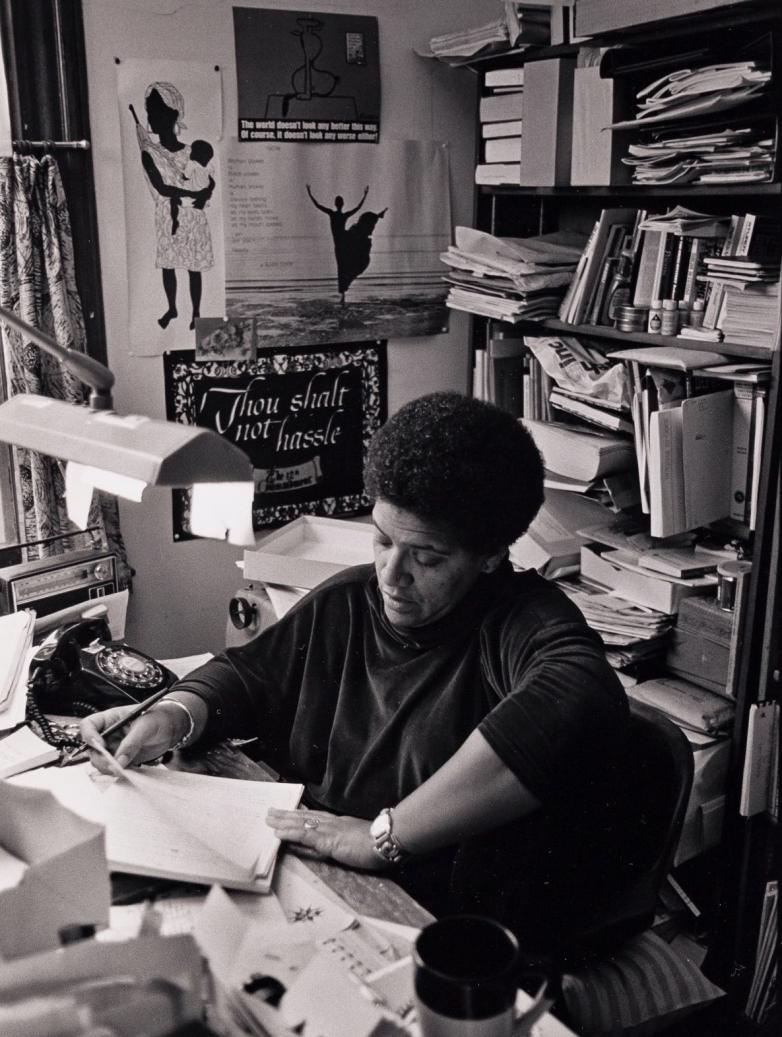 Courtesy of Swann Galleries
New York — The second annual offering of a specialty sale of LGBTQ+ Art, Material Culture & History is set to come across the block at Swann Galleries on August 13. The auction will feature fine art and ephemera from notable figures across genres including artists, writers and activists. Ephemera from the downtown New York scene from the 1960s through the 1990s forms a cornerstone of the sale, which had initially been scheduled for June but was postponed to August as a result of New York City's PAUSE. A portion of the sale will benefit NYC LGBT Historic Sites Project.
The auction begins with items from nineteenth century literary figures, including Oscar Wilde autographs, one an autograph quotation: "The secret of life is in Art," signed and dated May 1882 ($4,000-6,000), and a circa 1867-69 albumen print of Walt Whitman by William Kurtz ($600-900). Also of note is an 1883 account of more than 240 Parisian female sex workers, many involved in same-sex relationships, or who did not adhere to binary gender expression, and made their identity clear to all ($1,000-2,000).
The sale reaches into the twentieth century with exceptional material from fine artists including Richmond Barthé, with Quo Vadis, a cast bronze sculpture estimated at $10,000 to $15,000, also by Barthé is Untitled (Man Playing a Mandolin), a 1936 woodcut expected to bring $1,500 to $2,500. (Swann Galleries set a new auction record for the Barthé in June of this year when the sculpture Feral Benga sold for $629,000.) Toyen is present with two 1935 watercolors: Untitled Surrealist Beach Scene ($3,000-5,000), and Untitled Portrait with Nude ($2,000-3,000); as well as Erotic Illustration from Marquis de Sade: Justina cili prokleti stnosti, a 1932 pen and ink drawing ($8,000-12,000). David Hockney is featured with Portrait of Henry Geldzahler, four black and red pen and ink drawings, circa 1980 ($5,000-8,000).
A run of rare works by David Wojnarowicz that span the artist's most popular mediums come to auction through the artist's brother, as well as the estate of friend and fellow bandmate Brian Butterick. Highlights include Stoned Sketchbook, early 1970s, with 31 pen and ink drawings ($10,000-15,000); Rimbaud in New York, a 1978–79 silver print ($3,000-4,000); a group of 14 circa late-1970s to early-1980s photocopies ($2,000-3,000); Untitled (Genet with Dog), a mixed media collage that reflects the artist's influence of Jean Genet's writings ($8,000-12,000); and a maquette for the installation for Lazaretto: an installation about the state of the AIDS crisis, 1990 by Wojnarowicz and Paul Marcus ($10,000-15,000).
From 1960s and 1970s New York City comes Manhattan Gay Scene Guide 1969, Summer Edition. Issued weeks before the Stonewall Uprising, the printed pamphlet provides a detailed and honest assessment of the bars, baths, clothing and coffee shops and LGBTQ+ spots prior to the launch of Gay Liberation Movement ($3,000-4,000). A run of works by Andy Warhol includes the artist's polaroid portraits: Gilbert & George, 1975, the pair offered at $10,000 to $15,000, and bodybuilder Keith Peterson and Warhol's studio assistant Mike Walsh, together estimated at $6,000 to $9,000.  
The west coast is represented by a 1970 flier for San Francisco's first Pride parade ($1,000-1,500); and a pair of real photo postcards from the 1977 San Francisco Gay Day Parade by Marie Ueda ($400-600). Two autograph letters signed by Harvey Milk to Pat Mormon are present at $3,000 to $4,000. Written during Milk's time serving in the Navy, the letters contrast gay life in Norfolk, VA compared to that in San Diego, and mention Milk going on leave to meet someone in Texas and his hopes that the trip will end in a "gay marriage." A small archive of pioneering Los Angeles gay rights activist Don Amador is estimated at $3,000 to $4,000. The archive includes personal papers relating to the 1979 March on Washington among other items.
Photography features throughout the sale with images of and by prominent members of the LGBTQ+ community. Images of women from the gay liberation and feminist movements by Joan E. Biren (JEB) include Audre Lorde in her home study, Staten Island, NY, RC print, 1981, printed later ($1,000-1,500), and Barbara Love, Ti-Grace Atkinson, and Kate Millett at The Forum on the Future, NYC, RC print, 1978, printed later ($800-1,200). A small group of five intimate silver prints of writer and activist James Baldwin, circa 1965, by John Paignton, are available at $2,000 to $3,000. Fine art photography features Peter Hujar's silver print portrait of Ethyl Eichelberger, 1981 ($10,000-15,000); a 1971 mixed-media silver print by Robert Mapplethorpe ($10,000-15,000); and Horst P. Horst with Noël Coward, Paris, silver print, 1936 ($5,000-7,500).
Zines and comics, vintage posters from the 1990s, illustration art, and works from PaJaMa and Tom of Finland round out the sale.
Limited previewing (by appointment only) will be available from August 10 through August 12, to be scheduled directly with a specialist in advance and conforming to strict safety guidelines. Swann Galleries staff will prepare condition reports and provide additional photographs of material on request. Advance order bids can be placed with a specialist for the sale or on Swann's website, and phone bidding will be available. Live online bidding platforms will be the Swann Galleries App, Invaluable, and Live Auctioneers. The complete catalogue and bidding information is available at www.swanngalleries.com and on the Swann Galleries App.
 
Additional highlights can be found here.