The Invisible Man Movie Poster Helps Scare Up $2.3 Million at Heritage Auctions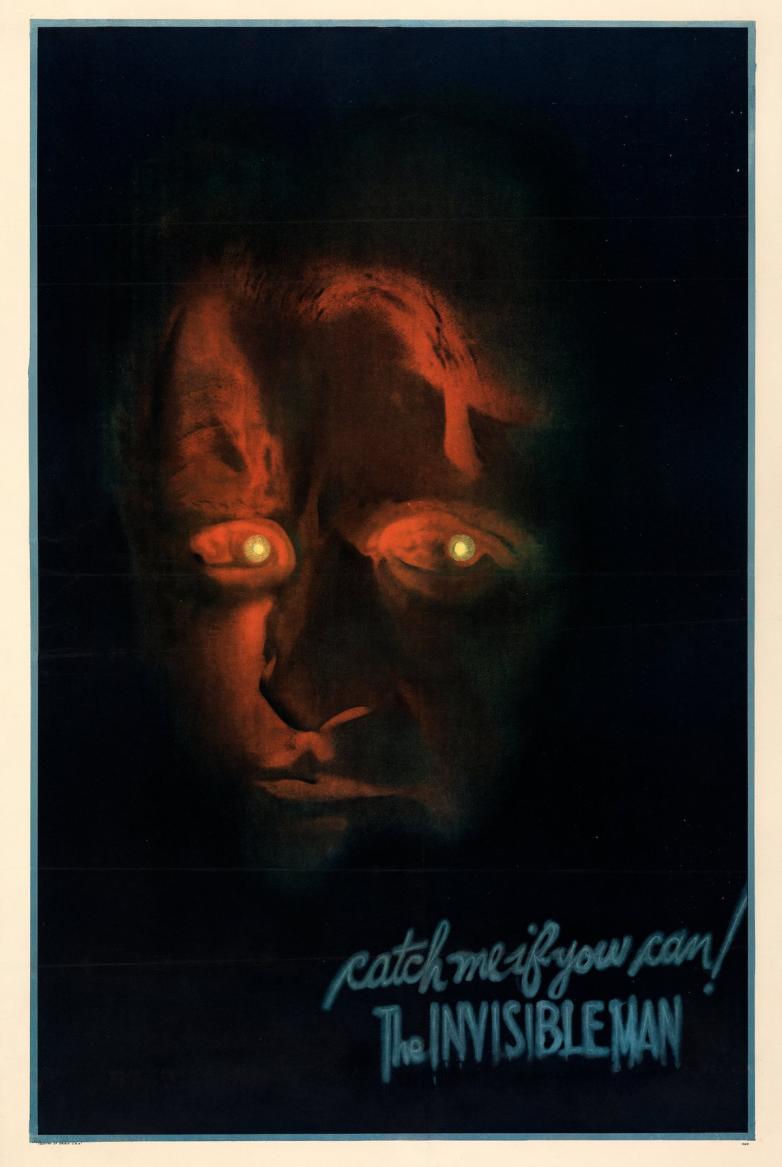 Courtesy of Heritage Auctions
Dallas, TX – The Invisible Man made his presence known during Heritage Auctions' Movie Posters event held July 25-26, with a scarcely seen teaser for the 1933 horror classic scaring up $228,000 to help lead the weekend's sale past the $2.3 million mark.
The weekend's auction was a blockbuster event, with more than 1,700 bidders on HA.com vying for the chance to own some of cinema's most elusive and cherished advertisements for itself.
"The sale was very active," said Grey Smith, Heritage Auctions' Director of Vintage Posters. "A large number of bidders participated, there were strong results overall – and some records set."
Most of the weekend's offerings exceeded pre-auction estimates – among them the Swedish one sheet for Casablanca, which nearly tripled its pre-event estimate when it sold for $55,000. Indeed, Casablanca's enduring appeal resulted, too, in the sale of two chairs from Rick's Café Américain for $78,000 – more than 10 times estimate.
And a record was set for the most ever paid for a Casablanca lobby card: $33,600.
Director Fritz Lang's masterpieces garnered some of the weekend's highest bidding – and frantic action. The German poster for Lang's 1931 noir M, in which Peter Lorre gave his greatest performance, opened bidding at $31,000 and, after a spirited back-and-forth between online bidders, closed at $108,000, a record price for this piece.
Another Lang masterpiece, 1927's Metropolis, likewise proved a big hit at our Movie Posters event: An incredibly rare poster from its initial U.S. release – when the film was dramatically truncated, before its eventual restoration and ascension to masterpiece – opened at $21,000. But heavy bidding lifted the poster, depicting the film's towering skyscrapers, to a realized price of $66,000.
One of the event's biggest surprises, and another record-setter, was the Italian 2-fogli for 1958's Horror of Dracula, starring Christopher Lee. This Hammer Films offering opened bidding at a mere $9,000, just under its pre-auction estimate. But by the time it finally sold, after a breakneck back-and-forth, the final price was a staggering $84,000.
A far less frightening offering was the stunning poster for F.W. Murnau's Oscar-winning 1927 film Sunrise – an early noir starring George O'Brien and Janet Gaynor, whose visage adorns the one sheet. Befitting the only known copy of this visually stunning one sheet, it sold for $48,000, far above its pre-auction estimate – and deservedly so.
And this was no illusion: a one sheet for 1919's The Master Mystery, featuring Harry Houdini and cinema's first robot, sold for $43,200 – well over initial estimates. It was the first time Heritage Auctions had ever offered the poster for this serial featuring Houdini.
Movie posters weren't the only things setting records at Heritage Auctions' Movie Posters auction: "Never Was So Much Owed by So Many to So Few," a World War II poster so named for a Winston Churchill speech, sold for $45,600. That's the most paid for a World War II propaganda piece. Even more startling: Its pre-auction estimate was a mere $1,500-3,000.
But it wasn't just the higher-priced pieces smashing and setting records: A withdrawn Pulp Fiction poster, showing Uma Thurman and a smoldering Lucky Strike, sold for $6,600. That's the same price for which one bidder bought a first-printing of a Star Wars poster, significant because it was a First Printing Printer's Proof One Sheet.
"I was very pleased with the outcome," Smith said. Clearly, he wasn't alone.