How to Explore Gabriel García Márquez's Vast Digital Archive and Online Exhibition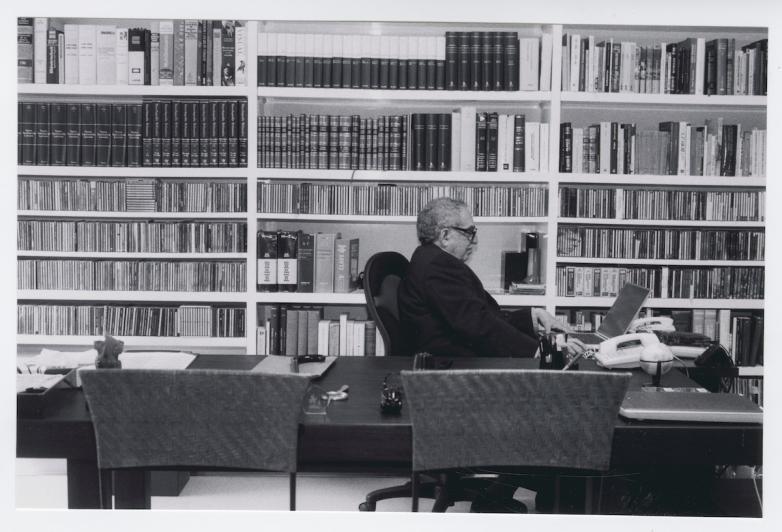 Photograph by Peter Badge, 2006. Gabriel García Márquez Papers, Harry Ransom Center
Back in February the Ransom Center in Austin, Texas, opened a major new exhibition Gabriel García Márquez: The Making of a Global Writer, which had been our radar for months if not years. We knew it was something we'd want to cover and so found a local literary journalist Michael Schaub to check it out. Literally just days before his visit to tour the exhibition, the Ransom Center had to close due to the coronavirus. Instead, Schaub relied on photos, documents, and an interview with the curator to write this piece for our summer issue. We hoped the health crisis would be over by summer and the article would serve as an appetizer for anyone wanting to go see 'Gabo' for themselves.  
Because the Ransom Center has been so proactive about sharing material online, the story still does do that. It not only points us toward the virtual version of the exhibition, but to the deeper digital archive, particularly the scrapbooks.
And still there are more resources to mine. You can browse the Nobel Prize winner's manuscripts or read the exhibition guide or watch this eight-minute interview with curator Álvaro Santana-Acuña, which reveals more about García Márquez and how his novel, One Hundred Years of Solitude, transformed him into one of the most celebrated writers of the twentieth century — this year marks the fiftieth anniversary of the novel in English.
Once the Ransom reopens, the physical exhibition will remain on view through January 3, 2021.