Early Printed Books Ken Rapoport Collection Part III to Auction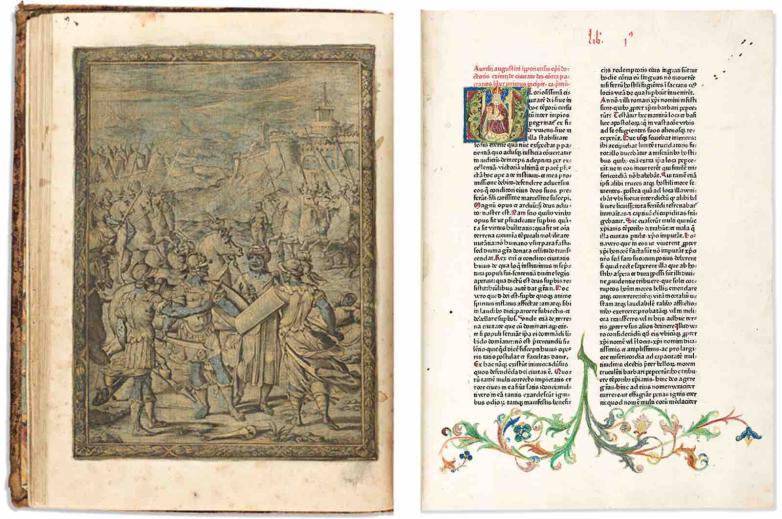 Swann Galleries
Swann Galleries' May 4 Early Printed Books sale features the third installment from Ken Rapoport's collection, showcasing a large group of pre-Restoration quarto plays.
Representation from Shakespeare will also grace the sale, with excerpts from the first folio along with a 1634 first quarto edition of The Two Noble Kinsman (estimate $40,000 - $60,000), and other plays penned by the Bard including The Tragedy of Hamlet, Prince of Denmark, London, 1676 (estimate $15,000 - $20,000). These are part of more than 140 lots of early quarto plays for collectors focusing on rare Elizabethan and Caroline drama.
A period hand-colored edition of Tasso's 1590 La Gieursalemme Libertata (estimate $30,000 - $50,000) features extraordinary work, with full-page engravings colored completely by hand in atmospheric chalky bluish blacks highlighted in gold. The first-generation printers are represented by a 1473 edition of Saint Augustine's De Civitate Dei printed in Mainz by Peter Schoeffer (estimate $30,000 - $50,000).
Lovers of decorative books and bindings will enjoy 18th century French coiffure and costume books from the Louis XVI Era (estimate $4,000 - $6,000); an English edition of the Psalms from 1641 in a beautiful silver binding; another 17th century New Testament and Psalms bound in period embroidered silk (estimate $3,000 - $5,000); and a 1532 Italian Missal in a fancy beaded binding (estimate $3,000 to $5,000).