Dozens of Records Set for Books by James Baldwin, P.G. Wodehouse, and Evelyn Waugh at Charlie Watts Sale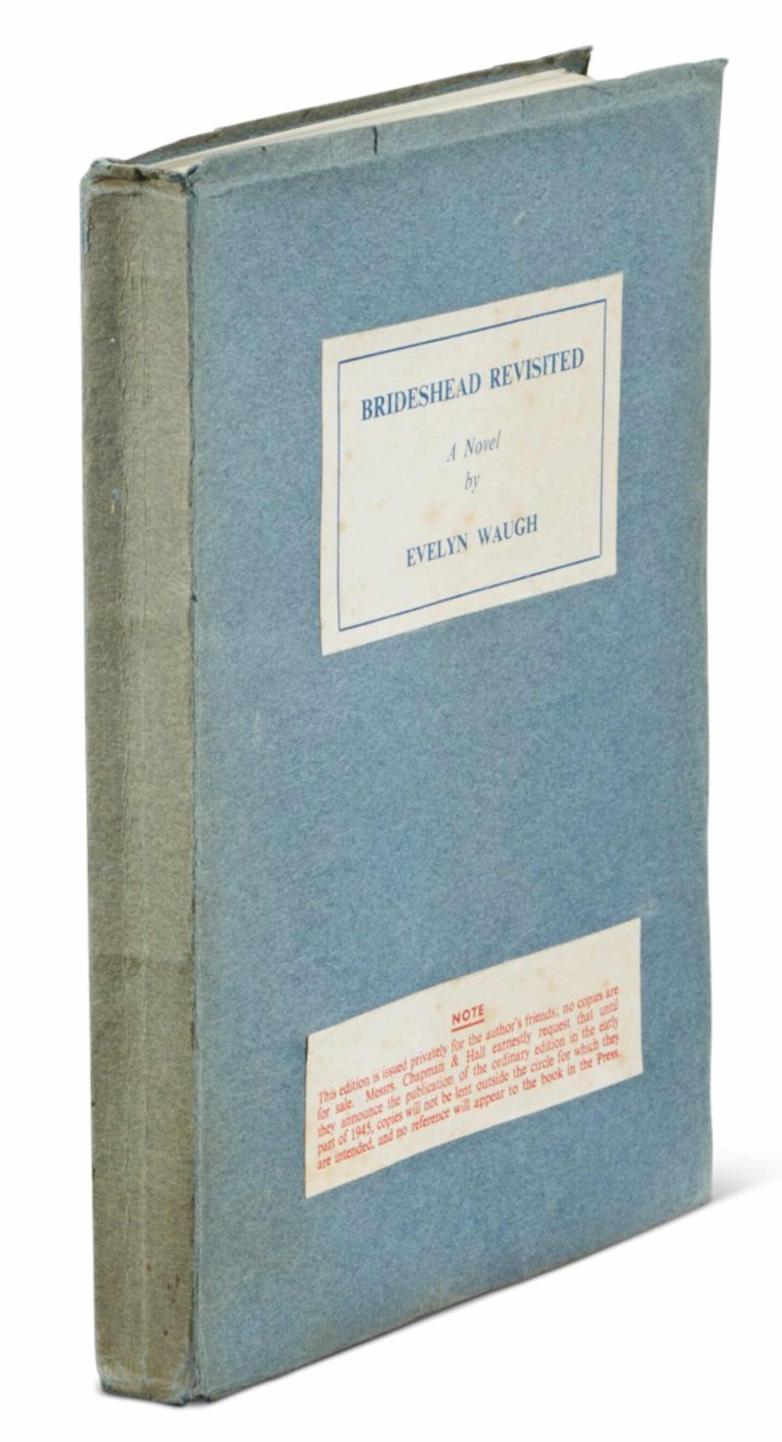 Christie's
The Charlie Watts: Gentleman, Collector, Rolling Stone two-part sale of his Literature and Jazz collection ended with an overall total of £3,815,280. The sales comprised over 500 lots, with significant records set for more than 70 literary works, 15 authors, and a range of jazz memorabilia.  
"It has been a real privilege for Christie's to offer Charlie Watts's outstanding collection of literature and jazz to the world, opening a remarkable window into his lifelong passions," said Mark Wiltshire, Specialist, Books & Manuscripts at Christie's.
Part I was led by a presentation copy of The Great Gatsby by F. Scott Fitzgerald, inscribed to "the original Gatsby", which sold for £226,800. This followed various world auction records including Arthur Conan Doyle's The Hound of the Baskervilles, Agatha Christie's The Thirteen Problems and Evelyn Waugh's Brideshead Revisited. This was a fine pre-publication proof, one of 50 copies privately printed for distribution to the author's friends, and a presentation copy, inscribed by Waugh to his close friend and wartime commander Robert Laycock ('For Bob, Commander of the Faithful, from Evelyn'). It sold for £60,480, beating the high estimate of £35,000.
Part II was led by A Damsel in Distress by P.G. Wodehouse which sold for £21,420. Further records included the world record for a signed photograph of Josephine Baker (£13,860).
Other highlights included:
The Inimitable Jeeves

by P. G. Wodehouse, a 1923 first edition, first impression in the extremely rare dust jacket (sold for £6,930)

Simple Takes a Wife

by Langston Hughes, a presentation copy of the 1953 first edition

, inscribed by Hughes to Thurgood Marshall, America's first African-American Supreme Court Justice ('For Thurgood - My friend- Happy Birthday -'I am equal, as you are, but separate we remain!' Sincerely, Langston'). Sold for £8,820.

Go Tell It On the Mountain

by James Baldwin, a

first edition of Baldwin's 1953 debut novel, inscribed by the author 'For Gene, in admiration of his perseverance, Jimmy B', which sold for £

9,828