Doris Lessing Exhibition Includes Notebooks, Correspondence—and MI5 Files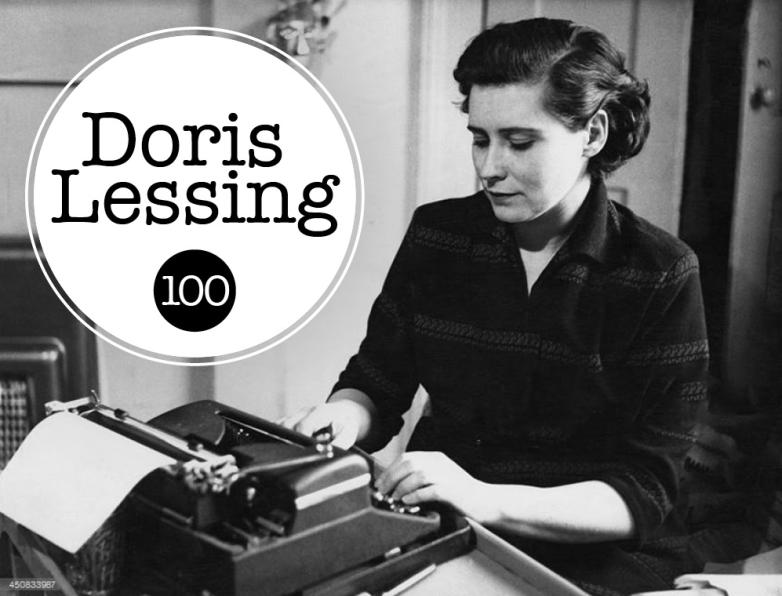 There is a month left to enjoy the Doris Lessing 100 exhibition at the University of East Anglia's Sainsbury Centre for Visual Arts in Norwich, celebrating the centenary of the Nobel Prize-winning author's birth.
Lessing left dozens of boxes of personal material to the UEA's British Archive for Contemporary Writing which includes her correspondence, diaries, personal papers, manuscripts, and memorabilia, some of it made public for the first time thanks to her official biographer Patrick French who has enjoyed privileged access to it during his research for The Golden Woman: The Authorized Biography of Doris Lessing, due out later this year.
Central to the exhibition is a focus on probably her most famous work, The Golden Notebook. On show for the first time are journal entries and notebooks which she compiled as she wrote that show how she structured her writing. Among related correspondence is a letter from Swedish film director Ingmar Bergman who compliments her on her ouevre and says he is interested in filming her books, especially The Golden Notebook.
Covering the whole of her life, the wide-ranging exhibition also includes MI5's and MI6's files on Lessing which describe her as "An attractive, forceful and dangerous woman;" her personal copy of Virginia Woolf's To The Lighthouse; stills from the 1981 film adaption of her novel, Memoirs of a Survivor; and her letter to the prime minister turning down a damehood in 1992, pointing out, "There is something ruritannical about honours given in the name of a non-existent Empire."
Curated by Justine Mann and Nonia Williams, Doris Lessing 100 has been shortlisted for UEA's Innovation & Impact Award (Outstanding Social or Cultural Impact category) and runs until February 9.