Collecting Romance Novels: Where to Begin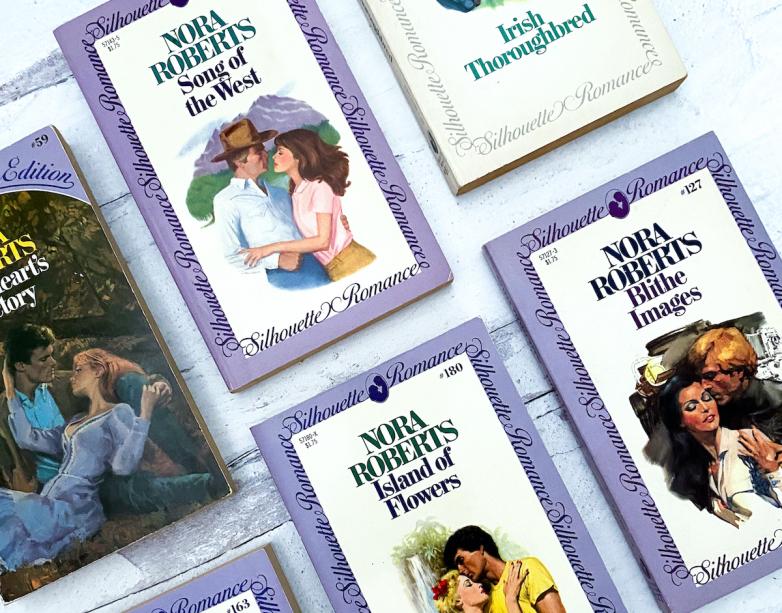 Courtesy of Type Punch Matrix
In our summer issue, we feature collectors of romance novels, both private and institutional. This is a topic we have broached once before, twelve years ago, but as mentioned in the current article, the genre has struggled to attain 'legitimacy' in the book collecting work, either because of the price of the books (cheap), the format (often paperback), or its association with women readers. However, we may have finally turned the corner, propelled by collectors, booksellers, and librarians. So here's a short guide to resources for romance collectors, many of which are mentioned in our story.
-Antiquarian bookseller Rebecca Romney's 2021 catalogue, The Romance Novel in English: A Rare Book Survey, 1769-1999, which traces the history of the genre over three centuries. It is available as a free download and a limited edition signed hardcover.
-The author of our article, Steve Ammidown, is a historian of the romance genre and can be found online here.
-Here are some Twitter accounts to follow: bookseller Rebecca Romney @rebeccaromney; historian Steve Ammidown @stegan; collector Funmi Baker @F____Romance; Daily Clinch @ArtOfTheClinch; librarian Rebecca Baumann @arkhamlibrarian; Happily Ever After Books @HEA_books; The Ripped Bodice @TheRippedBodice
-Check out these notable romance best-of lists:
    New York Public Library's All-Time Favorite Romance Books (chosen by NYPL's Romance Committee)
    Oprah Daily's 27 Greatest Romance Novels
    NPR's 100 Swoon-worthy Romances
-Finally, here are a few good (but older) articles about romance collecting & collectors worth reading:
    Meet Jessica Kahan, the Winner of the Honey & Wax Book Collecting Prize
    The Art of Collecting Rare Romance Books
    Romance Novels: The Forlorn Collectibles