Browning's Keats, Complete Curtis, Haydn Manuscript: Auction Preview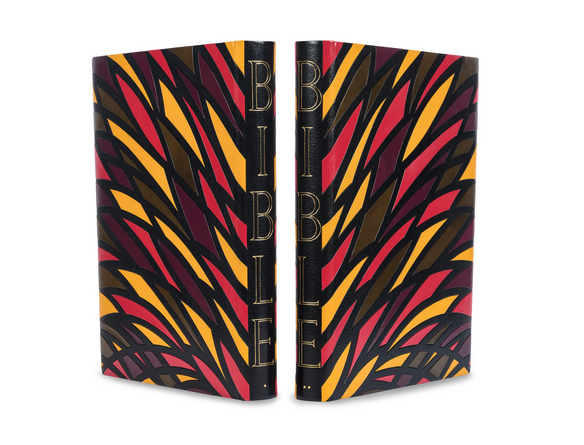 Hindman Auctions
Busy week coming up in the sale-rooms; here's what I'll be watching:
At Doyle on Tuesday, November 7, Rare Books, Autographs & Maps including the Esmond Bradley Martin Collection, in 332 lots. This sale includes Victor Gulotta's collection of colonial manuscript Americana in the first 48 lots. Expected to lead the sale is a copy of the 1508 first Latin edition of Antonio Fracanzano da Montalboddo's compilation of voyage accounts, including the first three Columbus expeditions, Vespucci's travel to Brazil, and Cabral's account of the South American coasts ($200,000–250,000). A first edition of Darwin's Origin is estimated at $70,000–100,000, and a deluxe copy of Jouffroy and Magritte's Aube à l'antipode (1966) is expected to sell for $50,000–70,000. Robert Browning's copy of Keats' Endymion will also be on the block, estimated at $7,000–10,000.
Christie's London's online sale The History of Western Music: Manuscripts from the Schøyen Collection ends on Wednesday, November 8. The 160 lots include an early twelfth-century Beneventan sacramentary or mass book and an autograph fair copy of music from Tchaikovsky's opera Mazepa, each expected to sell for £70,000–100,000. The autograph manuscript for the trumpet and timpani parts of Haydn's Symphony No. 90 could fetch £60,000–80,000.
Bonhams online History of Science and Technology sale also ends on Wednesday. Among the 261 lots are an 1820 letter from Carl Friedrich Gauss to astronomer Wilhelm von Struve about observations of the moon's orbit ($20,000–30,000); a letter from Charles Darwin to booksellers ordering copies of specific editions of Robert Chalmers' The Vestiges of Natural Creation and Baden Powell's Unity of Worlds and Nature ($20,000–30,000); and an 1854 Jean Bernard Leon Foucault letter about his gyroscope ($10,000–15,000).
On Thursday, November 9, 285 lots of Books and Works on Paper at Forum's online sale.
At Swann Galleries on Thursday, 247 lots of Rare & Important Travel Posters, including Pierre Fix-Masseau's Exactitude (1932), estimated at $10,000–15,000.
Hindman sells 165 lots of Fine Books from the Dorros Family Collection on Thursday, including a complete subscriber's set of Edward S. Curtis' The North American Indian (1907–1930), estimated at $700,000–1,000,000. A copy of the 1860 chromolithographed second folio edition of Audubon's Birds of America could fetch $250,000–350,000, and John Gould's Monograph of the Trochilidae, or Family of Humming-Birds (1849–1861) is estimated at $100,000–150,000. A later issue of the third edition of Mark Catesby's Natural History of Carolina, Florida, and the Bahama Islands could sell for $60,000–80,000.
On Friday, November 10, Hindman will sell Fine Printed Books & Manuscripts, including Americana, in 407 lots. These include the White Pelican plate from Audubon's Birds ($70,000–90,000); Chagall's Bible (1956) in a stunning design binding by Renée Haas ($40,000–60,000); and a copy of the trade edition of William Birch's Country Seats in the United State of North America (1809), which could sell for $25,000–35,000.