July 1776 Broadside of Declaration of Independence Sells for $2,895,000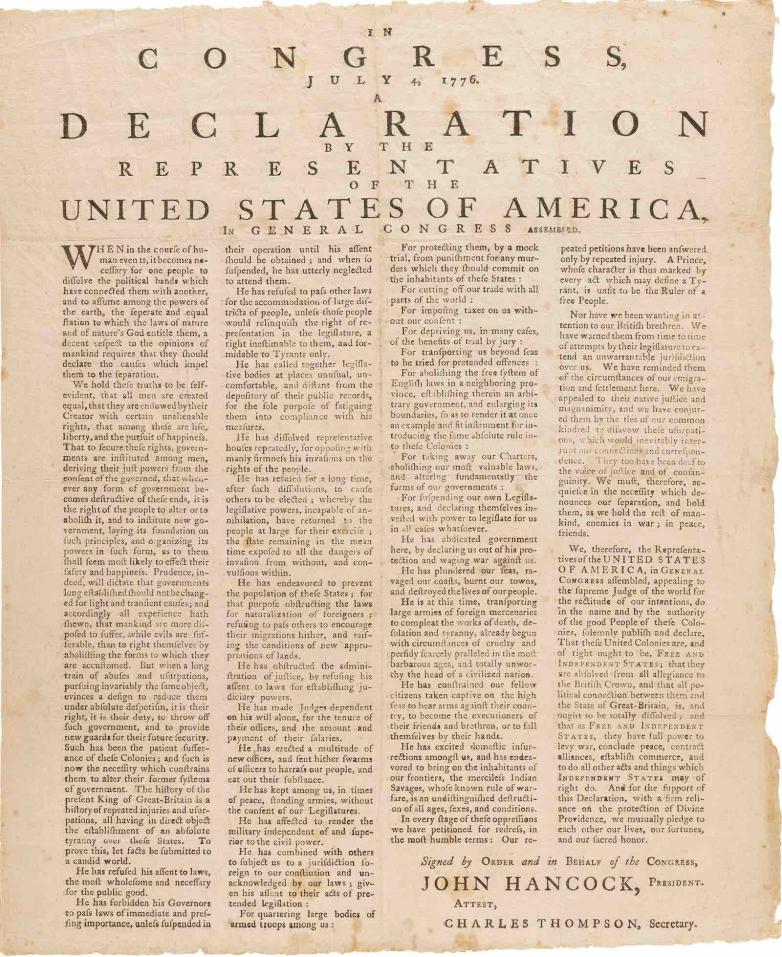 Heritage Auctions
Two hundred forty-seven years after its creation almost to the day, the first broadside edition of the Declaration of Independence printed in Massachusetts has been sold at Heritage Auctions for $2,895,000.
One of only 13 broadside editions printed between July and August 1776, each originated in print shops scattered across six states: Pennsylvania, New York, Rhode Island, New Hampshire, South Carolina and Massachusetts. John Rogers printed this auction's example in Salem, at the shop owned by Ezekiel Russell, from which The American Gazette was published in 1776.
There are only six recorded copies of this historic broadside. The Declaration that sold at the weekend is just one of two in private hands and once belonged to Philip David Sang who famously collected and studied 18th- and 19th-century American manuscripts often loaned to or donated to universities, museums and libraries nationwide. The other survivors reside at Harvard University, Georgetown University, the Massachusetts Historical Society and the Peabody Essex Museum. This is the only Declaration broadside printed in four columns.
Other highlights of the Historical Platinum included: