J. J. Lally Reference Library Under the Hammer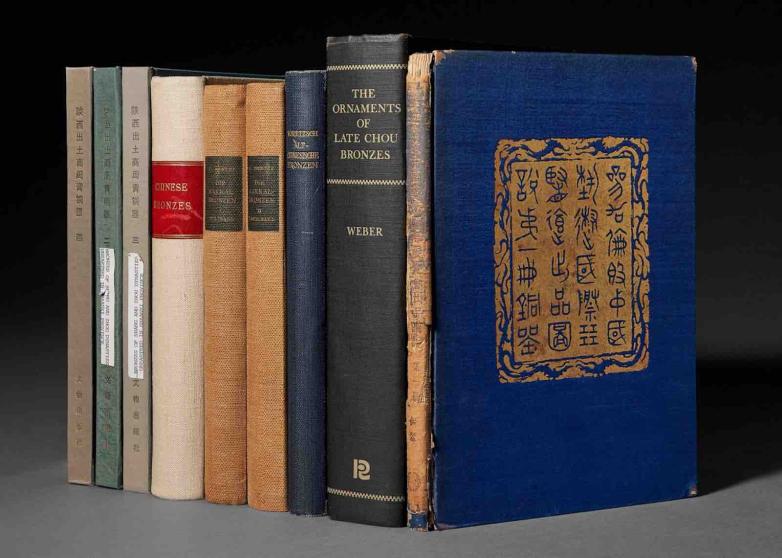 Christie's
Recognised as one of the great scholar-dealers of Chinese art, James Lally has been a leader in the field for more than 40 years. On March 23, a live auction at Christie's in New York features 138 objects from his namesake gallery, J. J. Lally & Co. The auction will also be accompanied by the sale of the gallery's famous library, which will take place online March 15-30.
In 1987, after nearly two decades in the auction business, Lally left to open J. J. Lally & Co. on East 57th Street. The gallery helped to establish New York as a major centre of commerce for Chinese art and allowed Lally to concentrate on his own specific interests, particularly early ceramics, ritual bronze vessels, archaic jade carvings and sculpture.
Lally brought a learned approach to his work, publishing detailed, scholarly catalogues that have remained important reference guides within the field. "When he first started cataloguing early in his career, he really spearheaded the way that objects were presented, including archaeological references and relevant research," says Margaret Gristina, Christie's senior specialist in Chinese Works of Art. "This meticulous approach continued when he produced his own exhibitions and catalogues."
In the main space of J. J. Lally & Co., which closed in 2020, objects were displayed in a museum-style setting, while the library in the back - stocked with reference books, museum publications and auction house catalogues from 1970 through 2020 - allowed for quiet contemplation and study. Lally's reputation for scholarship and connoisseurship made him a trusted advisor to museums and collections across the globe. 
This iconic reference library  served as a quiet, private space for first-hand viewing, study and discussion. The sale of the library will comprise 116 lots of essential volumes for the new and experienced collector, including reference books, scholarly journals, museum exhibitions, auction catalogues from the 1970s-2021, as well as a complete set of J. J. Lally & Co. exhibition catalogues.