Harry Potter First Edition Sells for $471,000, Sets Modern-Literature World Record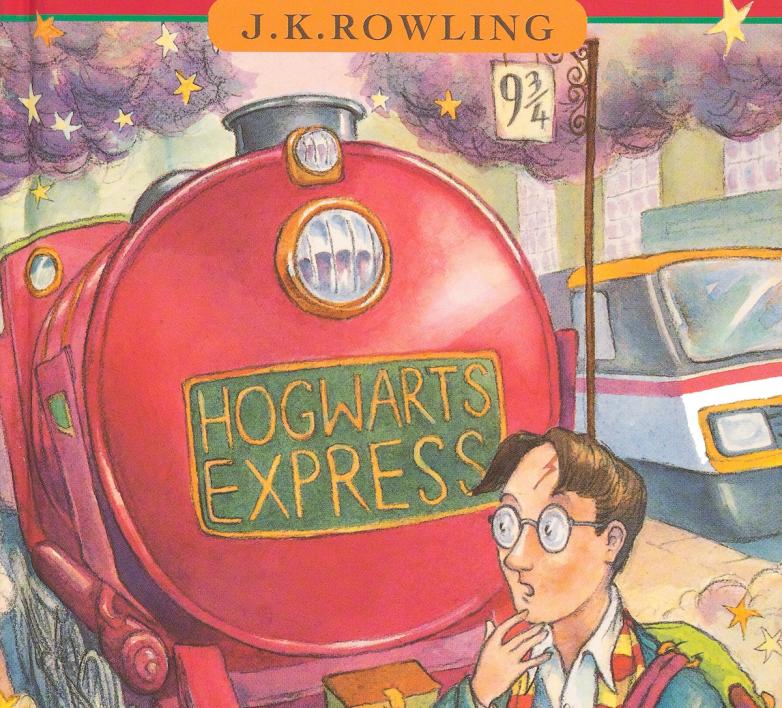 Courtesy of Heritage Auctions, HA.com
Dallas — A rare first edition of J.K. Rowling's Harry Potter and the Philosopher's Stone sold Thursday at Heritage Auctions for $471,000, the highest price ever paid for the boy wizard's debut in any form.
"And not only is the most expensive Harry Potter book ever sold, it's the most expensive commercially published 20th-century work of fiction ever sold," says Heritage Auctions Executive Vice President Joe Maddalena. "Harry Potter and the Philosopher's Stone was brought to life on the big screen two decades ago, and this result shows the power of that combination of literature and cinema. These books are being rewarded for the results of their films."
After Rowling's debut was rejected by a dozen publishers, Bloomsbury printed just 500 hardback copies of Philosopher's Stone, with most bound for public libraries. The few copies that have surfaced at auction have become among the most coveted titles in modern literature, with two others selling in 2021 for more than $138,000.
But Thursday's sale shattered all previous records. Live bidding opened at $75,000, but a protracted round of heated bidding drove the price higher and higher. And when the final sale price was announced, the auction room erupted with applause.
Harry Potter and the Philosopher's Stone was but one star in Heritage Auctions' Firsts Into Film session held Thursday morning to kick-off the auction house's two-day Rare Books event. Heritage is offering 138 lots from a single collector who loved these movies first, then tracked down extraordinary copies of the original novels — each, among the very best available.
The first session of the Dec. 9-10 Rare Books Signature® Auction featured 69 first editions adapted for the big and small screens. Those offerings alone surpassed the $1.375-million mark.
That tally includes J.R.R. Tolkien's Lord of the Rings trilogy — The Fellowship of the Ring, The Two Towers and The Return of the King, published between 1954 and 1955 — which shattered its previous auction record when it sold Thursday for $103,125. Even before live bidding began, the collection — in stunning condition, from the dust jackets to the pristine pages — had topped an auction record set 20 years ago. Precious, indeed.
Another record-setting rarity available in this event was all seven of C.S. Lewis' Chronicles of Narnia titles sold in a single lot — each a first edition with original, unrestored dust jackets and every book signed by illustrator Pauline Baynes, who also collaborated with Tolkien. An assemblage like this is not likely to be seen again for a long, long time, which explains its final price of $100,000.
Superstars abounded throughout the first session of the two-day event, including Dashiell Hammett's The Maltese Falcon, published in 1930 and one of the greatest crime novels ever written. A first edition of the book that helped make a star of Humphrey Bogart is a classic in its own right. This first edition sold for $47,500.
Another beloved Brit's bow approached its auction record Thursday, when Ian Fleming's self-described "spy novel to end all spy novels", 1953's Casino Royale, sold for $42,500, the second-highest price ever paid for an unsigned copy of the landmark book. The book is in "gorgeous shape," says James Gannon, Heritage Auctions' Director of Rare Books, and was owned by someone who "didn't just hide it on a shelf but understood its literary significance and kept the first-issue blue dust jacket — notoriously susceptible to sunning — both bright and beautiful, while still enjoying the book."
The session began with Jane Austen's three-volume Sense and Sensibility, which sold for $37,500. But no sooner had that title flown off the shelf when Austen's three-volume Pride and Prejudice, first published in 1813, opened live bidding at $16,000, sparking a heated round of bidding that drove the final price to $60,000.
A stunning first edition of Harper Lee's novel To Kill a Mockingbird — signed by the author — opened live bidding at $15,500. It, too, sparked a bidding war that drove its final price to $35,000.
And bidders fiercely completed for this golden ticket of modern literature, a first edition of Roald Dahl's Charlie and the Chocolate Factory. It opened live bidding at $4,100, and just sold for $23,750. The power of pure imagination.