Steinbeck Rarities, Einstein Letters, and Ricky Jay Collection: Auction Preview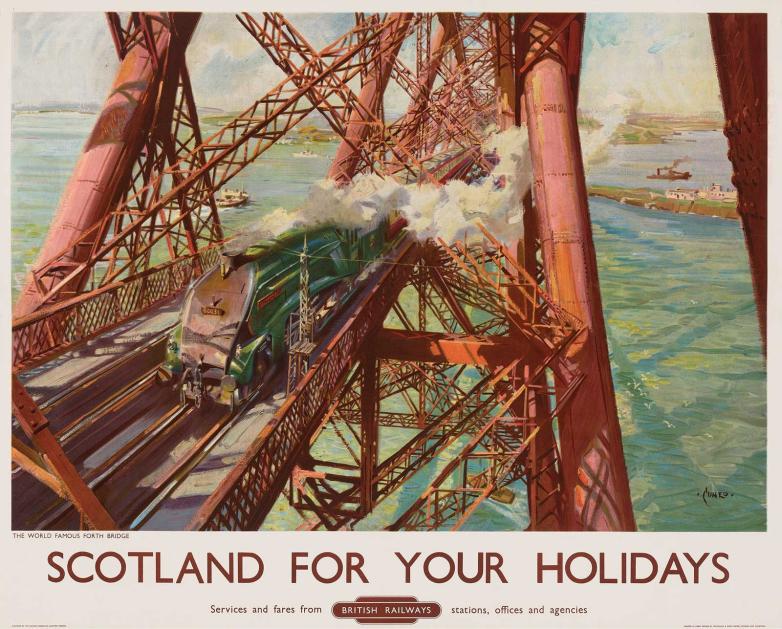 Image: Lyon & Turnbull
Here's what I'll be watching this week:
On Wednesday, October 25, Bonhams New York holds a sale titled John Steinbeck: The Mary Steinbeck Dekker Family Collection, featuring 107 lots of rare Steinbeckiana collected by the author's sister Mary and her son-in-law David Heyler. Rating the top estimate at $250,000–350,000 is a large lot of nearly 400 pieces of correspondence between John Steinbeck and Mary or other family members. An annotated typescript of Steinbeck's first book, Cup of Gold, is expected to sell for $80,000–120,000, and a lot comprising the original manuscript, original typescript, galley proofs, and published version of Burning Bright could fetch $50,000–70,000.
At Lyon & Turnbull on Wednesday, 107 lots of Travel & Vintage Posters, including Roger Broders' 1930 poster for the Cote d'Azur, and two of Edward Mason Eggleston's c.1935 Atlantic City posters; all three lots are expected to reach £3,000–5,000, as is Terence Cuneo's "Scotland For Your Holidays" Forth Bridge poster.
Forum Auctions holds an online sale of Travel Books, Maps and Atlases on Thursday, October 26, in 344 lots. Rating the top estimate is André Vlaanderen's "serio-comic" map L'Europe en Sept 1939, expected to sell for £4,000–6,000.
Swann Galleries sells 278 lots of Fine Books & Autographs on Thursday, including a group of 19 letters from Albert Einstein to Romanian physicist Melanie Serbu, which is expected to sell for $100,000–200,000. An additional Einstein letter to Serbu, in which he suggests that she might write her dissertation on the concept of liquids as quasi-solids, is estimated at $35,000–50,000. A 1773 Benjamin Franklin letter to Arthur Lee about the Hutchinson letters affair is also estimated at $35,000–50,000.
At Potter & Potter on Saturday, October 28, The Ricky Jay Collection, Part II, in 323 lots. A large collection of correspondence from illusionist Karl Germain to his assistant and friend Paul Fleming is expected to sell for as much as $30,000–60,000. Three large scrapbooks containing material about London's Bartholomew Fair are estimated at $8,000–12,000.