Rare Books Community Petition Paris Authorities Over Potential Bouquinistes Removal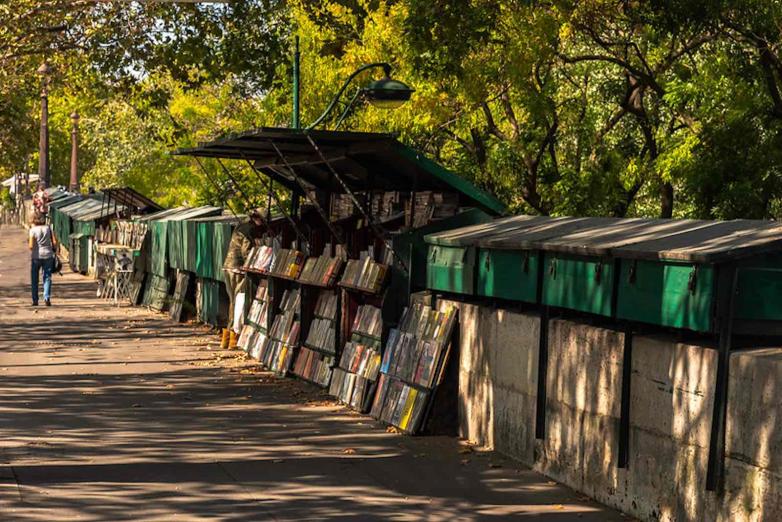 Claude Attard/Flickr Creative Commons 2.0
The International League of Antiquarian Booksellers (ILAB) has voiced its concern to the City of Paris administration authority over its plans to remove the longstanding bouquinistes stalls that line the quays of the river Seine during the Olympic Games being held in the city next year.
The stalls date back to the 16th century and are one of the city's major attractions and landmarks. Olympic organisers say the removal is required due to security concerns.
ILAB and representatives of ILAB member associations - including the Syndicat National de la Librairie Ancienne (SLAM), the French antiquarian booksellers' association - have drafted an appeal to Mayor of Paris
 Anne Hidalgo calling for a rethink about the move.
"The international bookselling community of professional rare booksellers has expressed its serious concerns to me and the executive committee," said Mario Giupponi, ILAB President. "We firmly believe that the removal of these historic stalls will inflict irreparable damage upon structures that have been at the heart of literary and cultural transfer for centuries. The bouquinistes' stalls are an indispensable part of France's cultural heritage, representing an intangible legacy that must be safeguarded and perpetuated."
The petition states that "While we acknowledge the importance of security measures, we believe that there are alternative solutions that can ensure both the safety of the public and the preservation of these cherished landmarks."