Rare Books &c. at Auction This Week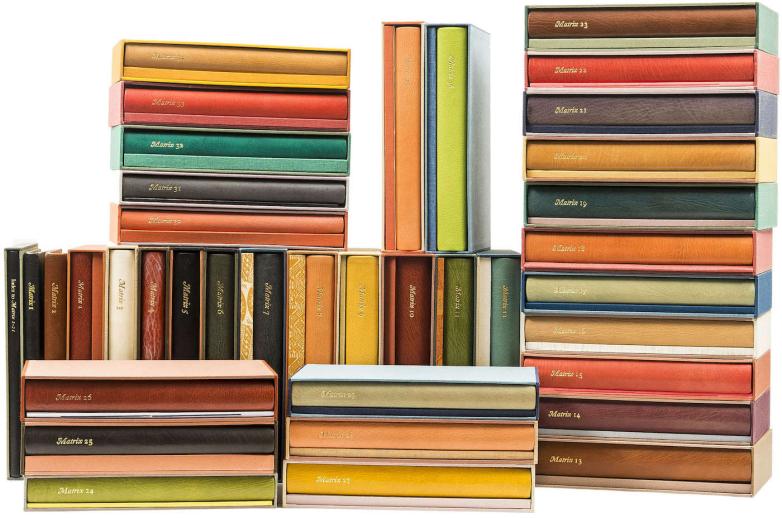 Courtesy of Forum Auctions
More than a few auctions on tap this week. Here's what I'll be watching:
At University Archives on Wednesday, March 30 Rare Autographs, Manuscripts, Photographs & Books, in 417 lots. Almost 200 early draft manuscript pages of Moshe Dayan's "Vietnam Diary" is expected to sell for $60,000–80,000. A leaf of Einstein's mathematical calculations, paired with a Lotte Jacobi photograph of Einstein taken around 1942 is estimated at $27,500–30,000.
On Thursday, March 31 at Forum Auctions, 569 lots of Fine Books, Manuscripts and Works on Paper. A set of Jane Austen's Pride and Prejudice rates the top estimate at £30,000–40,000. A 14th-century manuscript of Statius' Achilleide in a contemporary and unrestored binding could sell for £20,000–25,000. An presentation copy of Ian Fleming's Goldfinger inscribed to newspaper editor Lionel Berry is expected to sell for £15,000–20,000, the same estimate assigned to a complete set of Matrix (1–36), each volume numbered II and from the collection of Adrian Lack of the Senecio Press.
At Chiswick Auctions on Thursday, 365 lots of Autographs & Memorabilia. A January 1787 pay order for about eighty-five people working for the Potomac Company at Great Falls, signed by George Washington, could sell for £6,000–8,000. An inscribed studio photograph of Marilyn Monroe is estimated at £5,000–7,000. At the same estimate is a 22 November 1963 set of Beatles autographs.
Rounding out the week, 360 lots of Books in All Fields with Literature, Americana & Maps at PBA Galleries on Thursday afternoon. Almost all lots have no reserve and a starting bid of $10.