Printed & Manuscript Americana Realizes $1 Million at Swann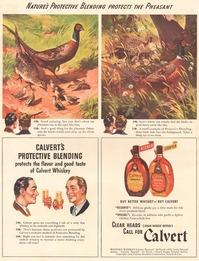 New York - Swann Galleries' Printed & Manuscript Americana sale on Thursday, April 16 was the house's third straight sale is the category to finish over $1,000,000, bringing several significant records. Institutions made up the bulk of the buyers. Specialist Rick Stattler commented: "The market remains vigorous for scarce and important material, with five-figure highlights in all of our main subject areas: early American imprints, the American Revolution, Civil War, Mormons, the West, and Latin Americana."
Mexican imprints proved to be popular with six earning top prices in the sale. Highlights included a first edition 1674 pamphlet by famed Mexican poetess Sor Juana Inés de la Cruz, consisting of Christmas carols to be sung in honor of the thirteenth-century St. Pedro Nolasco. It set a record for the author at $45,000. Juan Navarro's 1604 Liber in quo quatuor passions Christi Domini continentur, the first music by a New World composer printed in the Americas, earned $32,500, and a first edition of Alonso de Molina's 1565 full-length confessional manual with instructions on the administration of the sacraments, written in Nahuatl and Spanish, brought $21,250. Mexican manuscripts featured an extensive illustrated file detailing a land dispute between a ranch owner and his Nahua neighbors, with 350 manuscript pages ($30,000).
"The successful sale of the Holzer Lincolniana collection last fall brought in a strong group of related material for this auction, including our top lot, a beautiful portrait of Lincoln by Matthew Henry Wilson," said Stattler-the artist's copy of the last portrait rendered from life set a record for Wilson at $55,000. Other Lincoln and Civil War material of note included a newspaper extra from Detroit announcing Lincoln's assassination, which topped its high estimate at $15,000, a likely record for any newspaper with that news, and Benson Lossing's Pictorial History of the Civil War of the United States of America, 1866-68, ($15,000). 
Texas material was led by the manuscript diary of William Farrar Smith documenting the 1849 Whiting-Smith Expedition to form a trail from San Antonio to El Paso ($47,500) and a first edition of Batholomé Garcia's Manual para Administrar los Santos Sacramentos, 1760, the only early work published in the Pakawan language ($13,000). 
Lots relating to the early days of America included the May 6, 1775 issue of the Virginia Gazette which reports first-hand accounts of the battles of Lexington and Concord, at $12,500, and a journal of contemporary manuscript notes dated 1788, from the Massachusetts convention to ratify the Federal Constitution, emphasizing the need for a Bill of Rights and for sovereignty of the states, at $16,250.
Additional auction records included a rare corrected variant of the 1852 Liverpool Book of Mormon, which brought $41,600, a record for any European Mormon publication, as well as an 1850s whaling diary kept by captain's wife Alida Taber, which earned the highest known price for a woman's whaling dairy, at $15,000.
The next auction from Swann Galleries' Books & Manuscripts Department will be 19th & 20th Century Literature on May 14. Visit swanngalleries.com or download the Swann Galleries App for catalogues, bidding and inquires.          
Additional highlights can be found here.
Image: Lot 113: Matthew Henry Wilson, Abraham Lincoln, oil on canvas, an artist's copy of the last portrait rendered from life, 1865. Sold for $55,000.