Peruse the Copyright Title Pages Collection at the Library of Congress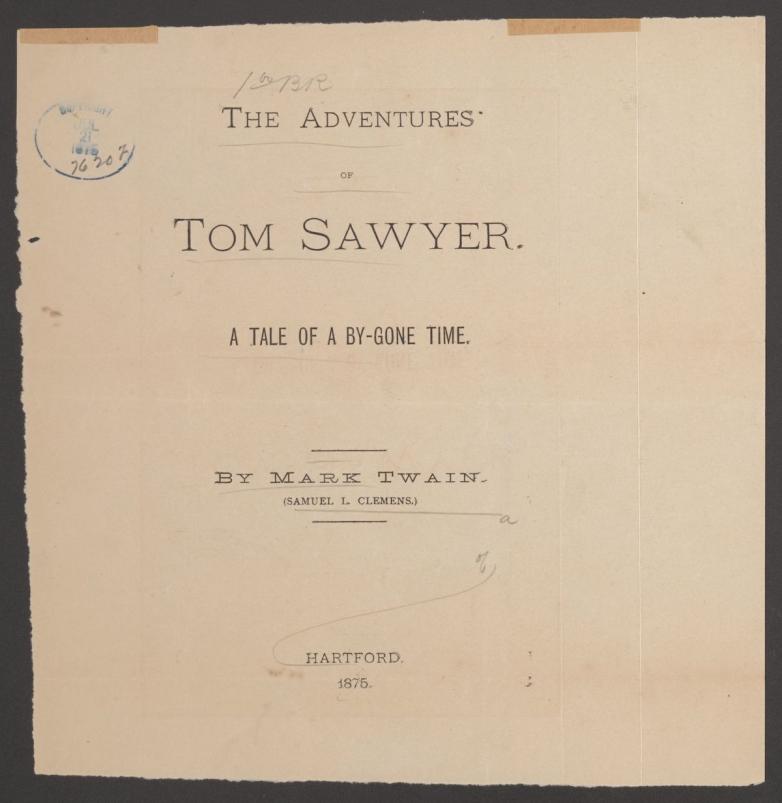 Credit: Library of Congress, Rare Book and Special Collections Division
Last month, in honor of the U.S. Copyright Act's 150th anniversary, the Library of Congress launched an interesting new digital collection: Early Copyright Materials of the United States, 1790-1890. It might sound bland, but the result is an online database of 50,000 title pages of books published during that time that were deposited with the LOC by the publisher—and sometimes the author—prior to publication in order to fully register them per the terms of the law.
"The documents — just the first wave of tens of thousands of old copyright entries that we're digitizing — form a uniquely American record of creativity, dreams and aspirations from a world gone by," writes Elizabeth Gettins, a digital library specialist, on the LOC blog.
As Gettins points out, some of the deposited title pages offer intriguing bits of literary history. For example, Mark Twain's 1875 application for The Adventures of Tow Sawyer (pictured above) "bears a sub-title that didn't make it to publication." Many authors, including Frederick Douglass and Nathaniel Hawthorne, signed their submissions.
Librarians are continuing their efforts with a focus on copyright ledgers, bulky volumes in which clerks recorded applicants' names, titles, and dates. For more on this project, read Gettins' full post.