Marc Chagall's Lithographs for Homer's Odyssey Sold for $75,600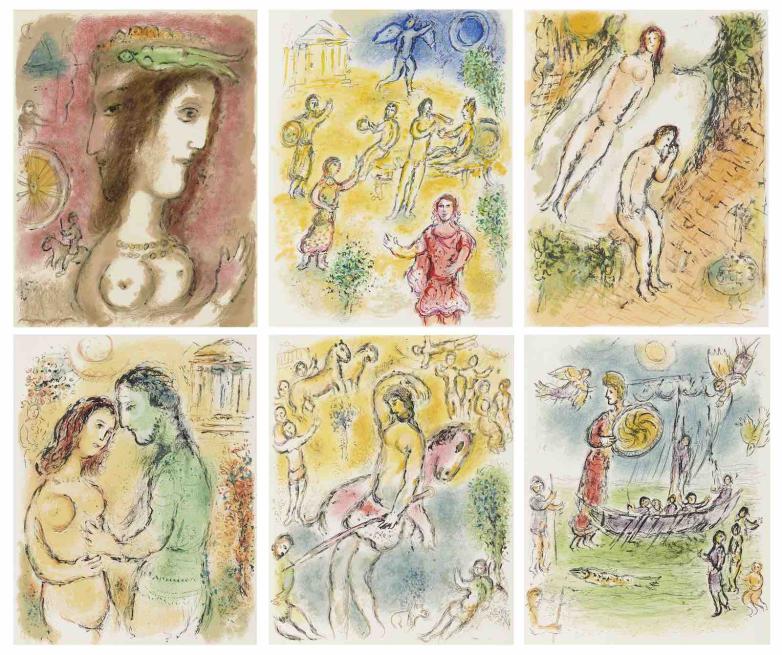 Christie's
Marc Chagall, Color of Life: Prints and Artist's Books formerly from the Artist's Estate sale at Christie's featured prints made over 60 years offered on the market for the first time, making a total of $924,462.
Chagall's complete set of 82 lithographs for the 1975 Homère: L'Odyssée (43 printed in colors, on Arches wove paper, signed in pencil on the justification, copy 215 of 250) was published by Fernand Mourlot, Paris.
He had already produced a mosaic inspired by Homer's epic commissioned by the Department of Law at the University of Nice in 1967. This monumental cycle of lithographs, accompanied by a revised translation in French by Émile Ripert (1882–1948), in two volumes.