John Le Carré's Desk Sells for £21,420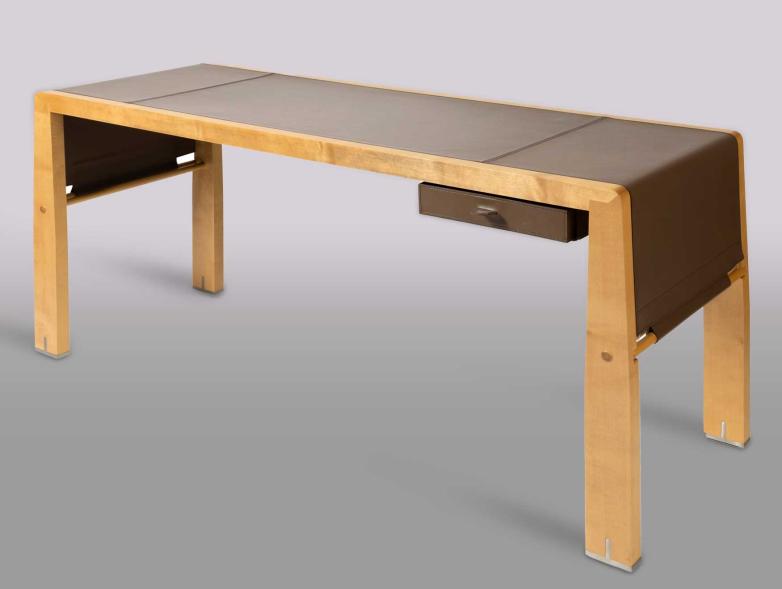 Lyon & Turnbull
"A desk is a dangerous place from which to watch the world" wrote John Le Carré in his novel The Honourable Schoolboy. Le Carré (real name David Cornwell) is considered to be one the most important writers of the post-war era, with an impressive list of publications in the spy genre. Since the 1960s, his tales of espionage have entertained audiences internationally.
The desk and chest of drawers offered by Lyon & Turnbull - sold at auction for £21,420 - were used by Le Carré from the end of 2009 until his death in 2020. They were acquired from his friend of almost 50 years, Gerald Moran, and were used in his workspace in London for the creation of all of his final novels.
On this maple desk, he wrote A Delicate Truth (2013), A Legacy of Spies (2017, the companion volume to The Spy Who Came In From The Cold), Agent Running In The Field (2019), and Silverview (published posthumously in 2021). He also wrote his memoir, The Pigeon Tunnel (2016), at this desk. Within the elegant drawers of the chest, Le Carré safely stored his manuscripts during the editing process.
Le Carré will also have worked on his final and still-unpublished project, The George Smiley Years, upon this desk and chest of drawers.
The pieces were designed by Chi Wing Lo, a prominent architect and designer who has been shaping the direction of furniture at Giorgetti since 1996.