International Experts Analyze Hercule Florence Groundbreaking Photographic Artifacts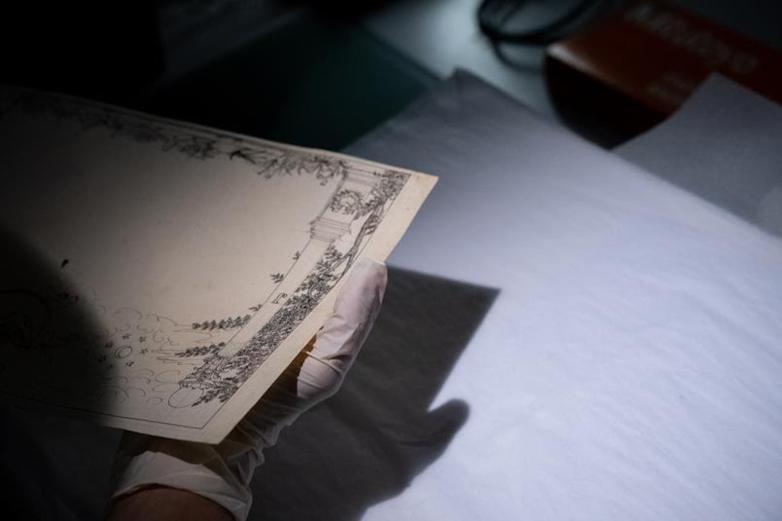 Jorge Simão/Getty
A group of scientists, researchers, and scholars have studied three of what are believed to be among the earliest surviving photographic artifacts in the Americas, created by 19th century artist and inventor Hercule Florence. Their work sheds new light on the race to create the first lasting photographic images.
While the images themselves are straightforwardly practical, they represent a breakthrough in early photography. Florence can lay claim to being among the earliest inventors to produce photographs by chemically printing graphics by the action of light.
The research was supported by the Getty Conservation Institute in Los Angeles; the HERCULES Laboratory at the University of Évora, Portugal; the Institute Hercule Florence (IHF), in São Paulo, Brazil; and the Instituto Moreira Salles (IMS) in Brazil.
"What Hercule Florence accomplished is really a prehistory of photography," says Art Kaplan, associate scientist at the Getty Conservation Institute. "He was one step ahead, employing certain elements that were commonly used in the photographic process. The photographs analyzed are believed to be the only survivors of that time period."
Discussion of early photographic experimentation is dominated by the likes of Nicéphore Niépce, Louis Daguerre, and William Henry Fox Talbot. But this moment in the 19th century was also rife with those who were circling similar scientific ideas and performing their own novel experiments. Among them was Florence, a European of French-Italian-Monegasque origin who settled in Brazil and led an eclectic life as an inventor, draftsman, a painter, a typographer, and a naturalist. Florence's descendants have preserved much of his legacy through their work at the IHF and through private holdings.
Throughout the 1830s, one of Florence's concerns was mass producing images without the need of an artist, as evidenced by the experiments and chemical processes for which he detailed in his diary entries. Like many during this time, Florence struggled with how to keep a photographic image from continuing to darken when exposed to light, with varying degrees of success. In order to achieve this, he utilized water and even urine.
In 1833, Florence documented an experiment where he blackened a piece of glass, used a tool to etch designs into it, and placed the glass on a sheet of silver nitrate sensitized paper. This method kept the entire surface of the paper from being darkened and kept the image intact, making a positive instead of a negative image. It is believed he used this or a similar process to create the three surviving objects that were studied – one that was a decorative border template for a masonic diploma that was possibly made using either silver nitrate or silver chloride, and two other design templates that were possibly made using gold chloride and used for pharmacy labels.
To verify that Florence used these processes, the images were examined at the HERCULES Laboratory by a group of conservation experts led by Art Kaplan, associate scientist at the Getty Conservation Institute, and António Candeias, a professor at the department of chemistry and biochemistry and senior researcher at the University of Évora's HERCULES Laboratory.
"This research is an important step for the IMS, which has one of Hercule Florence´s photographs in its collection," said Millard Schisler, collection manager at Instituto Moreira Salles. "Being able to use the techniques applied in this project, we now also open doors for further scientific studies of items from our collection, and the knowledge that this brings to us all."
The three images were studied using a number of analytical techniques. Scientists used photomicrography to view minute details, finding that the paper used to create the images was similar to that found in Florence's existing archival materials. X-ray fluorescence was able to identify silver and gold as the imaging metals (silver in the diploma and gold in the pharmacy labels.). ATR-FTIR analysis identified a greater amount of protein in the pharmacy labels possibly indicating the presence of urine.
Experts will continue to analyze Florence's works, with the hope of gaining additional insights and a better understanding of his early breakthroughs.  
"For the IHF it was a priority to know the composition of Hercule Florence's photographic artifacts so as to be able to preserve them for another 190 years," said Francis Melvin Lee, superintendent researcher at the IHF.