The Inscriptions & Bookplates of Britain's Edwardian Working-Class Readers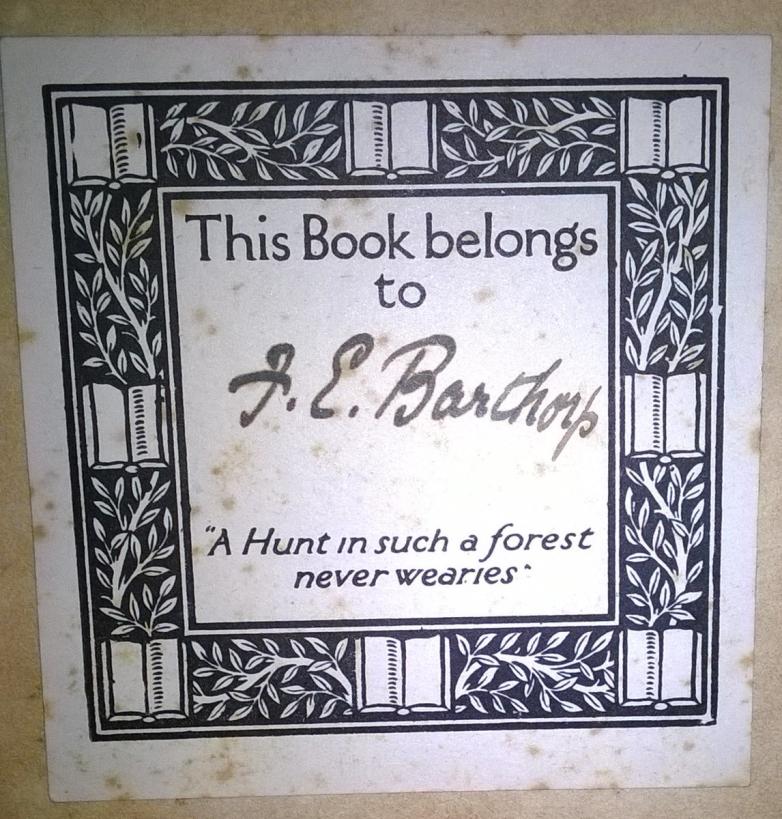 Courtesy of Cardiff University's Special Collections and Archives
Prize Books and Politics, a digital exhibition on Instagram and Twitter that launched on March 5, looks at the history of inscriptions in books at the start of the twentieth century in Britain when a literate working class was making the most of two decades of compulsory education and a dramatic fall in the price of books.
"Book inscriptions offer a unique opportunity to explore the lives of working-class Edwardians, standing as important first-hand evidence of their reading habits, social circles, jobs, hobbies and political and religious beliefs," said exhibition curator Dr. Lauren O'Hagan, research associate in the Centre for Language and Communication at Cardiff University, Wales. "Choices of language, image, typography, color and texture were all used to explore options of identity and a sense of belonging to a wider world, as well as to make statements, whether on a personal or political level. While some provide the formative voices of future Labour MPs or trade union leaders, most capture the voices of forgotten 'everyday' Edwardians who toiled as servants, seamstresses and miners."
Every day, Dr. O'Hagan is posting a new image of a book inscription on Instagram (@prizebooksandpolitics) and crossposting on Twitter (@prizebooks), along with a brief look at what the inscription shows about the owner or the reason the book was given. "It's now time to paint the working classes back onto the historical canvas," she said.
Prize Books and Politics runs online until May 1 (International Workers' Day) and from May 2, it will become a physical exhibition at Cardiff University's Special Collections and Archives, which will include workshops on bookplate design.