FB&C 's Winter 2023 Issue Arrives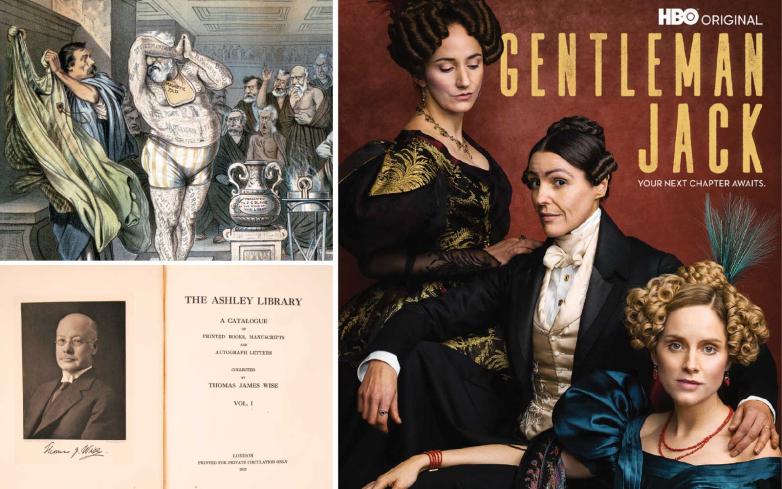 The winter issue of Fine Books & Collections takes a timely look at political cartoons, including an interview with a collector about what we can all learn from his collection.
Elsewhere we discover the diaries of Anne Lister which were the basis for the award-winning TV series Gentlemen Jack, the problems of deciphering them, and the challenge of adapting them for the small screen. Nicholas Basbanes puts author Jack Gantos under the spotlight, and Joel Silver does the same for bibliographer and forger Thomas J. Wise. Linda Hall Library curators tell us about the long-term importance of the Honeyman Sale.  
As always there are our auction reports and a roundup of the latest books about books. 
Our special supplement is the popular and useful Collector's Resource Guide.