European Comic Art Realizes $1.6 Million at Heritage Auctions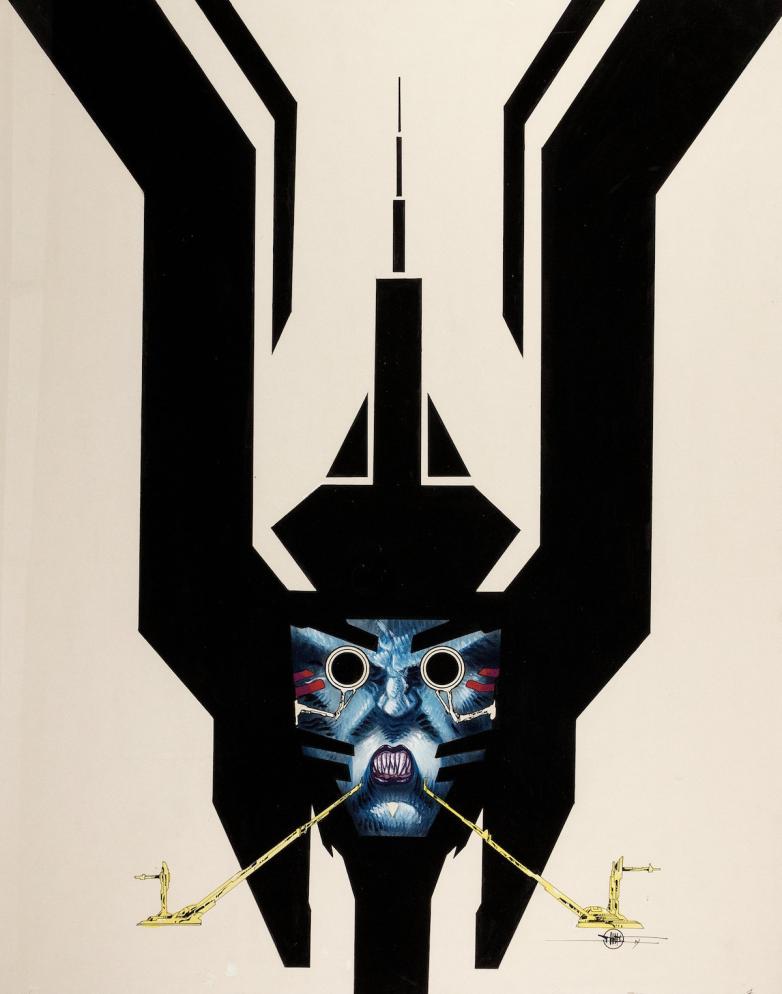 Courtesy of Heritage Auctions, HA.com
Dallas, TX – Charles Schulz's Peanuts made its comic-strip debut on Oct. 2, 1950. Seventy years and one day later, that Boy Named Charlie Brown topped Heritage Auctions' European Comic Art event when an original Easter-themed Sunday strip from April 1968 sold over the weekend for $62,500. Apropos, perhaps, for this uniquely American creation often put on shelves alongside Sartre and Beckett.
The Oct. 3-4 sale realized $1,596,546 as more than 2,100 bidders from around the globe participated in an event highlighted by original works from creators ranging from Moebius to Alex Raymond, Philippe Druillet to Jack Kirby, Milo Manara to Jamie Hewlett.
Truly, a global who's who of what's what throughout the medium's storied history.
"Our third European sale was a roaring success," said Joe Mannarino, Heritage Auctions' New York-based Director of Comics and Comic Art. "The breadth of participation was gratifying and demonstrated the massive appeal of popular culture around the world."
The sale was largely assembled by Olivier Delflas, Heritage Auctions' European-based Consignment Director for Comics & Original Arts. That, said Mannarino said, "enabled us to focus on a wider array of items. As a result, comics and comic art from European artists and Disney and animation offerings surpassed our expectations."
Traditionally, Heritage Auctions' Comic and Comic Art events have focused largely on American creators doing superhero work, only some of which was featured in this sale. Instead, our European Comic Art event looked beyond the usual suspects to some of the visionaries often unnoticed amid the capes and cowls.
For proof, look no further than Philippe Druillet's first page to 1982's Salammbô Carthage No. 2, which sold Oct. 3 for $40,000. That is an extraordinary piece, which appeared the pages of Métal Hurlant and Pilot, that at once pays homage to Gustave Flaubert's novel and transcends it.
But a hero did dominate the sale nonetheless: British creator Jamie Hewlett's beloved Tank Girl.
For this event, Heritage Auctions offered his Tank Girl: The Odyssey No. 1 in its entirety – which was divided up into several lots that, all told, realized more than $100,000. It comes as no surprise that the iconic cover to that DC/Vertigo title from 1995 realized $20,000.
Two Flash Gordon newspaper strips from 1940 were also star attractions in the event, made more notable by the fact they came from the family of creator Alex Raymond. From August 12, 1940, a Flash Gordon strip topped with a Jungle Jim adventure realized $42,500. And a July 7, 1940, Flash Gordon strip – featuring our hero in a red suit emblazoned with a yellow lightning bolt, perhaps as homage to the Golden Age Flash Jay Garrick – wasn't far behind at $40,000.
It does not surprise that Milo Manara's variant cover to Spider-Woman No. 1 realized $37,500. This controversial piece by the renowned creator of erotic art caused quite the uproar when it was released only six years ago. Its popularity only proves the fine line between infamy and immortality.
Jean Giraud, known to most as Moebius, was an unequivocal star of the event, as evidenced by the high prices realized for several of his acclaimed works, beginning with the $32,500 paid for Page 27 of 1980's Blueberry La Longue Marche Tome 19. From one year earlier came Moebius's splash page from the legendary serialized story Le Garage Hermétique (or "The Airtight Garage"), which originally appeared in Métal Hurlant No. 39 and sold Oct. 3 for $31,250. And his 1994 collaboration with filmmaker Alejandro Jodorowsky, Griffes D'Anges, sold for $22,500 – 15 times its pre-sale estimate.
Other highlights include:
Page 23 from Maurice Tillieux's Une Enquête de Gil Jourdan: La Voiture Immergée No. 3 (1960) sold for $30,000.
The cover to Special Marvel Edition No. 1 (1971), by Marie Severin, Joe Sinnott, and Sam Rosen realized $27,500.
Will Eisner's cover to The Spirit Magazine No. 36 (1982) sold for $23,125.
Richard Corben's complete one-page story "Duel of the Titans" from 1967's Squa Tront No. 4 sold for $17,500.
Another European Comic Art event is already scheduled for March. Said Mannarino, as lots are being gathered for this upcoming sale, "We only expect this category to continue to grow."