Drawing: The Muse of Photography Opens Jan. 24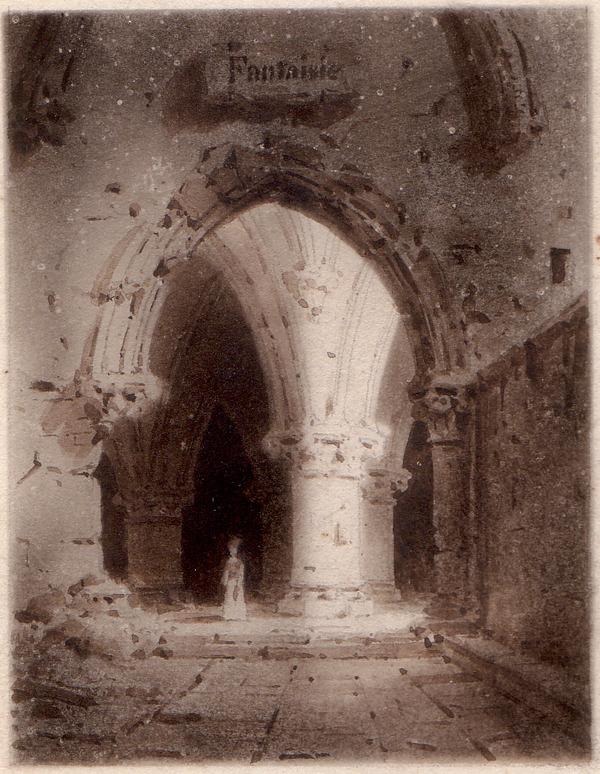 Courtesy of Hans P. Kraus Jr. Fine Photographs
New York — In its early years photography was regarded by many observers as a form of drawing. As an image-making system, the new medium shared something with art; but as a chemical and mechanical process it shared something with science. Drawing: The Muse of Photography, an exhibition at Hans P. Kraus Jr. Fine Photographs, on view January 24 - April 10, 2020, considers parallels between photography and drawing in works by L.J.M. Daguerre, William Henry Fox Talbot, Sir John Herschel, Calvert Jones, and Gustave Le Gray, among others, shedding light on the nature and uses of both. An opening, in association with Master Drawings New York, will be held on January 24 from 4 to 8 p.m.
 
In 1827, the Parisian artist Louis Jacques Mandé Daguerre conceived of the dessin-fumée, a process combining the art of drawing using candle smoke with a transfer process that allowed him to obtain a range of close variants from the same image. Blurring these boundaries, Daguerre carefully calibrated the effects of light and chiaroscuro to resemble miniature stage sets, as in Fantaisie, ruined cloister, circa 1827. Aware of Joseph Nicephore Niépce's experiments with light-sensitive materials, Daguerre traded one of his dessin-fumées for one of Niépce's engraved plates. Daguerre's and Niépce's eventual collaboration resulted in the daguerreotype process, announced in 1839.
 
William Henry Fox Talbot invented photography on paper in part because of his frustration with his inability to draw. In 1833, he first turned to using the camera lucida which, unfortunately, was successful as a drawing aide only in the hands of skilled draftsmen. The great scientist Sir John Herschel proved himself gifted at drawing while still a schoolboy. The camera lucida raised his technical skills to new heights while his artistic talent translated them into beautiful and precise drawings, such as the camera lucida drawing, Rome, from the Pincian Terrace beyond the Villa Medici, signed, titled, and dated 8 August 1824 in ink by Herschel. Many artists of the time used the camera lucida, none more successfully than Herschel himself.
 
Having begun his experiments in 1835, Talbot introduced his new process in 1839 as "photogenic drawing." As a keen botanist, Talbot's use of plants as 'negatives' was natural, and the results were similar in outline and scale to the finely drawn plates that he admired in his botanical books. The exhibition includes the photogram, Leaf study, a fiery red photogenic drawing made circa 1841.
 
The Welshman Calvert Richard Jones, a talented draftsman and marine painter, learned to make photographs from Talbot and they occasionally photographed together. In 1845 Jones travelled to Italy, arriving in Naples at the end of April 1846 where he produced the hand-colored salt print, Soldiers in formation, Naples, 1847, in which Jones expertly fuses his technical skill and artistic talent with his training as a watercolorist. A number of pencil and watercolor drawings by Jones are also on display, including Spithead, his expressive studies of rigging dated 1853.
 
Gustave Le Gray merged photography with drawing to make La Joconde, d'après un dessin d'Aimé Millet, a coated salt or albumen print of 1854-55, from a drawing by sculptor Aimé Millet. Millet's 1848 drawing of Leonardo's La Joconde (the Mona Lisa) was commissioned by the French government in order to distribute pictures of this great art treasure around France. This drawing by Millet was possibly made specifically for the camera to photograph more effectively, as the sfumato and varnish on the original painting would have rendered it less suitable for photographic reproduction. The quality of this print attests to the virtuosity and care that Le Gray brought to his photographs; the original passe-partout, an unusual survival, is evidence of his formal presentation. The framer's label confirms this print was sold by Le Gray from his Boulevard des Capucines address.