'A Bible for All' at the National Library of Wales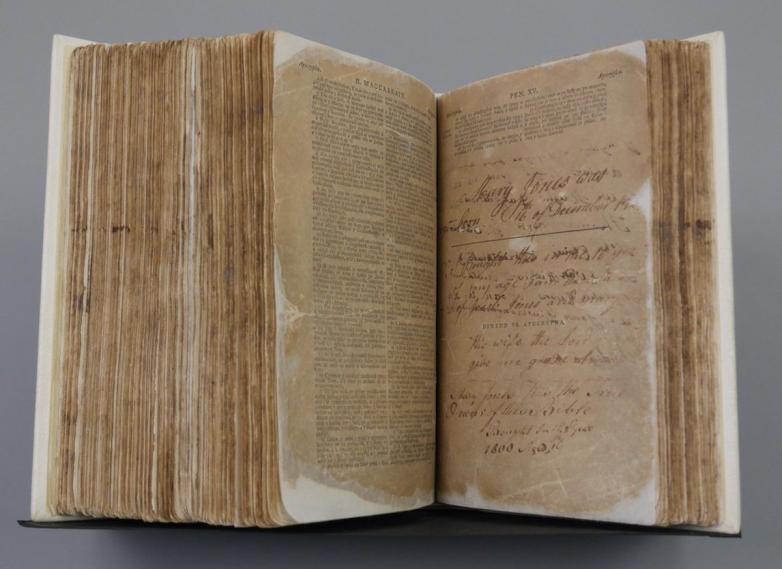 Credit: Bible Society and Cambridge UL Special Collections
A new exhibition at the National Library of Wales focuses on the history of how the Bible has been translated into Welsh. In particular, it celebrates the 400th anniversary of the early seventeenth-century translation that continued to be the standard text in Welsh up to the twenty-first century.
At the Beibl i Bawb ('A Bible for All') exhibition is the 1620 translation by Dr. John Davies, a revised version of the first complete translation in 1588 by William Morgan, Bishop of Llandaff and St. Asaph, which is regarded as a key landmark in the history of Welsh language development.
It will also highlight the story of national hero Mary Jones. In 1800, the fifteen-year-old Welsh girl saved up for years and then walked twenty-six miles from her home to buy a Bible from a leading churchman of the day, Thomas Charles. Her devotion further encouraged Charles to provide affordable Welsh Bibles and to help set up the Bible Society in 1804 to further the spread of cheap copies around the world.
On display—on loan from the Bible Society—is the original Bible that Jones bought from Charles, as well as the copy she had walked miles to read before her famous purchase, and the 1819 Bible Society edition of the Welsh New Testament which she later bought.
Also on show are three books printed the year after Davies' translation, his own landmark Welsh grammar, a revised edition of the Welsh translation of the Book of Common Prayer, and Edmund Prys' metrical psalms, the first printed book in Welsh to include music.
"This is an exhibition which traces the history of the most important book ever published in Welsh," said exhibition curator Professor E. Wyn James, emeritus professor at the School of Welsh, Cardiff University, "and which also outlines the contribution of Welsh people to the world-wide distribution of the Bible."
Beibl i Bawb runs at the Hengwrt Gallery at the National Library of Wales until April 2, 2022.