Antebellum to Civil Rights: Hindman's African Americana Auction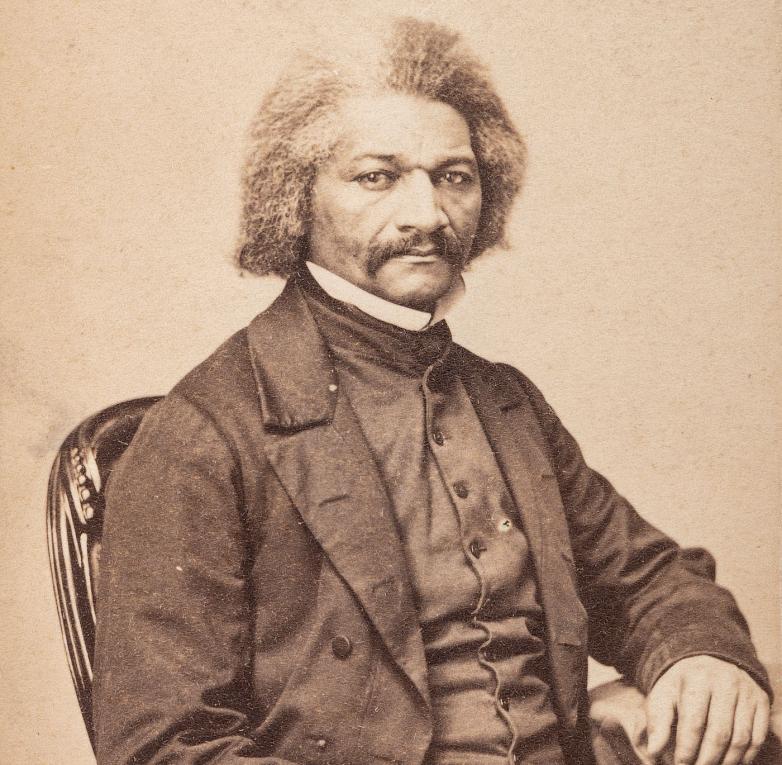 Courtesy of Hindman Auctions
Cincinnati, OH – Hindman will offer more than 300 lots detailing the African American experience in the United States from the Antebellum Period through the Civil Rights Movement to the modern day in its February 23 African Americana auction. This sale brings together property from several important collections and estates, most notably the Estate of Ambassador Edward J. Perkins, Washington, DC, who served as US Ambassador to Liberia, South Africa, the United Nations, and Australia, as well as the Collection of Tom Charles Huston, comprised of a remarkable selection of 19th and 20th-century political imprints and ephemera.
Ambassador Perkins spent a lifetime serving his country, first in the military, then as one of its greatest emissaries. Along the way, he surpassed numerous barriers, becoming the first African American to serve as ambassador to South Africa in 1986, then being named the first African American Director General of the Foreign Service in 1989 where he spearheaded an effort to diversify the United States diplomatic corp. Hindman's February 23 auction features signed photographs, books, and letters representing Ambassador Perkins' 25 years in the Foreign Service.
The top lot of the auction is expected to be an extensive manuscript archive of an African American family in Roanoke, Virginia (lot 114; estimate: $8,000 - $10,000) that spans multiple generations and over seven decades. The archive centers around Nannie Mae Rice Banks, the matriarch of the close-knit Rice family, who lived through some of the most impactful moments in American history in her 105 year life. The archive includes flirtatious letters with a young man serving in World War I, a heartbreaking seven-year exchange with her sister detailing the immense hardships of the Great Depression, and harrowing letters from her brothers and nephew as they served overseas in World War II.
The auction also features early photography of renowned abolitionists, African American Civil War soldiers, and Buffalo Soldiers. Highlights in the photography category include a carte de viste of Frederick Douglass by Samuel Montague Fassett (lot 81; estimate: $2,500 - $3,500); a signed cabinet card of Lewis G. Clarke (lot 83; estimate: $2,500 - $3,500); a carte de viste of Sojourner Truth (lot 79; estimate: $2,000 - $4,000); and a studio portrait tintype of an armed African American cavalryman from the Civil War (lot 93; estimate $2,000 - $3,000).
Bidding in Hindman's February 23 African Americana auction will be held at Hindman's Cincinnati location beginning at 11 am ET. Bidding is also available via telephone, absentee bid, and live online on Hindman's Digital Bid Room. For more information, visit HindmanAuctions.com.