World Auction Record for Austen Letter at Bonhams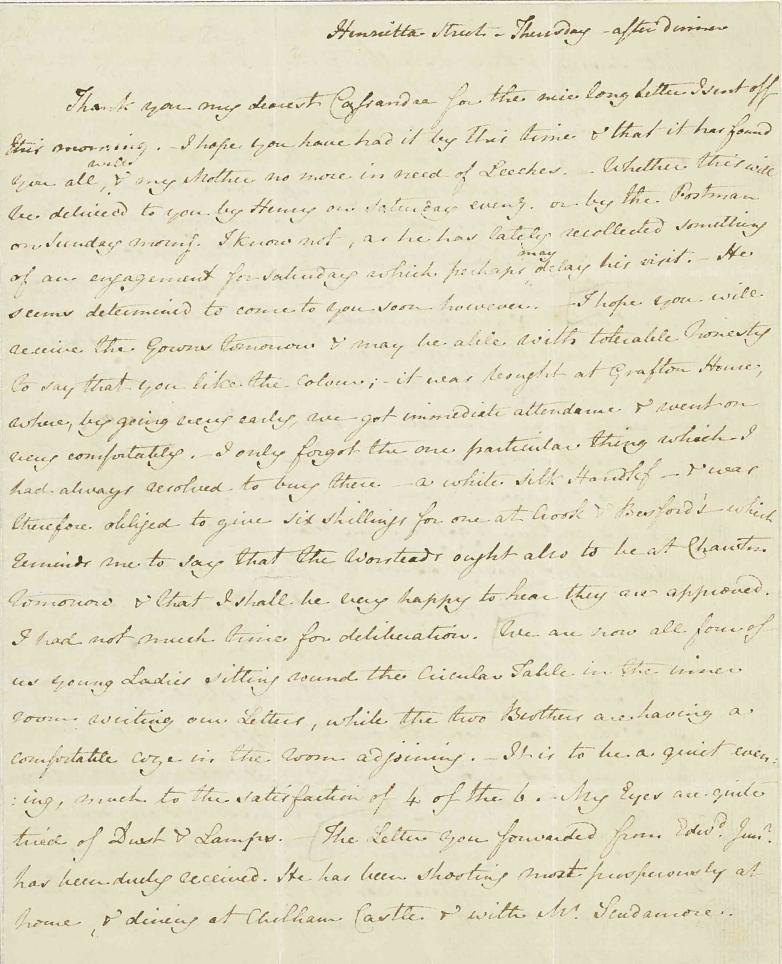 Courtesy of Bonhams
New York – A rare handwritten letter by Jane Austen sold for $200,075 at Bonhams Fine Books & Manuscripts sale in New York on October 23, establishing a new world record at auction for an autograph letter signed by the novelist. It had been estimated at $80,000-120,000.
 
From the famous Dodge Family Autograph Collection, the letter is full of lively detail, wit and charm, vividly echoing the world she deftly portrayed in her novels. Austen (1775-1817) wrote the letter to her sister Cassandra, her most frequent and intimate correspondent. It is full of family news and characteristically acute observations on the activities of the day. Earlier that day, Austen had accompanied her three nieces to Mr Spence the dentist, and she gave Cassandra a lively account of their ordeal, "The poor Girls & their Teeth! ... we were a whole hour at Spence's, & Lizzy's were filed & lamented over again & poor Marianne had two taken out after all ... we heard each of the two sharp hasty screams."
 
Ian Ehling, Bonhams Director of Books and Manuscripts in New York, comments: "This is stellar result for an amazing Jane Austen letter, setting a new world record for an autograph letter signed by Jane Austen. The overall result of the sale was very strong and we are looking forward to our next sale on December 5 featuring two private collections."
 
Other highlights from the sale included:
    •    A fine series of Indian bird drawings dated 1828 by Christopher Webb Smith sold for $275,075. It had an estimate of $50,000-80,000.
    •    An extremely rare, documented letter of outlaw Jesse James sold for $212,575. It had an estimate of $200,000-300,000.
    •    A fine and rare early plan of the City of Houston dated 1867 by Theodore Kosse and T. Scott sold for $75,075. It had an estimate of $30,000-50,000.