Who Is Lady Susan? An Austen Manuscript Reveals Some Clues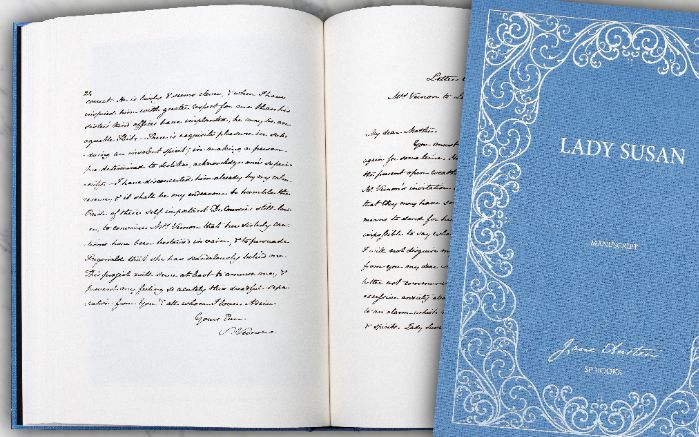 Courtesy of SP Books
Anything with Jane Austen's imprimatur is destined to generate interest, and independent Paris-based publisher SP Books has just released a limited facsimile edition of Austen's least known novel, Lady Susan.
This first significant novel written by Jane Austen, Lady Susan is believed to have been composed in the 1790s when Austen was 18 or 19. The epistolary novel was not published until 1871, 54 years after the author's death. In it, we meet the titular heroine, a selfish, scheming, and serial seducer. Scholars have compared the novel to Les Liaisons Dangereuses, also epistolary in format and published in 1782. 
The only complete surviving manuscript of Lady Susan is preserved at the Morgan Library, and it is from this volume that the SP edition was created.
According to Austen scholar Kathryn Sutherland, this copy reflects Austen's habit of not wasting paper; the manuscript was "made in the same manner as those used for the three volumes of [Austen's] teenage writings." The pages of Lady Susan are filled, leaving almost no margins or interlinear space. And yet, her handwriting is supremely legible, and SP's edition is, like all of its endeavors, exquisitely matched to the material at hand. This limited deluxe edition is available in 1,000 hand-numbered copies and will be published on October 22.