Sold: Audubon Painting of Hudson River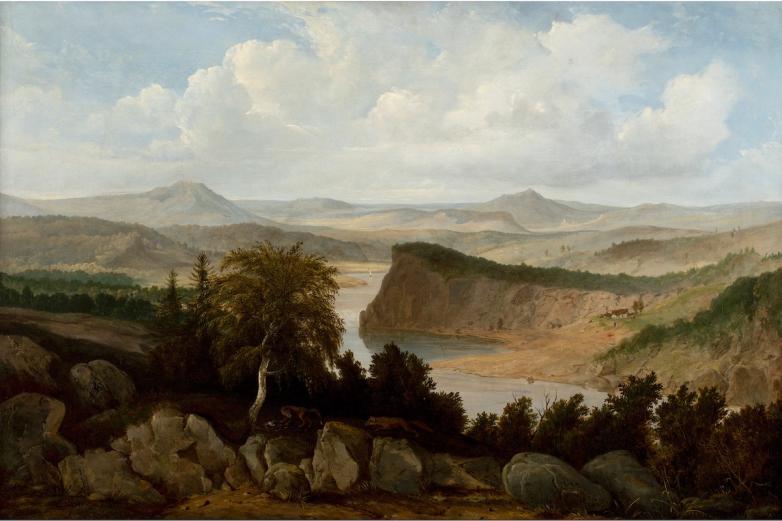 Courtesy of Lyon & Turnbull
The headline may be a little misleading — this is a painting by Audubon, but not by John James Audubon of Birds of America fame. Instead, this is the work of his eldest son, Victor Gifford Audubon, who assisted with the publication of Birds between 1827 and 1838, when he was in his twenties, and largely followed in the footsteps of his artist-naturalist father. 
Victor honed his craft with painting lessons in London with the Scottish artist John Wilson in the 1830s, and then returned to America in 1840 to help his father with his next major book production, The Viviparous Quadrupeds of North America. According to the Edinburgh auction house Lyon & Turnbull, which recently sold the painting pictured above, Victor contributed "to the landscape details of the final volume, accurately depicting trees, plants, and general landscape backgrounds that he had become so talented with and fond of."
That comes through in this oil on canvas, A View of Symonds Yat, Hudson River, New York State, a majestic and romantic scene that manifests the qualities of the Hudson River School of Art pioneered by the likes of Thomas Cole, Frederic Edwin Church, and Asher B. Durand.
Due to Victor's "skill in depicting nature with acute accuracy," as well as to his connection to his father's more famous works, the painting sold at auction late last month for £10,000 ($12,600).