A Short History of the Book Society: Book Review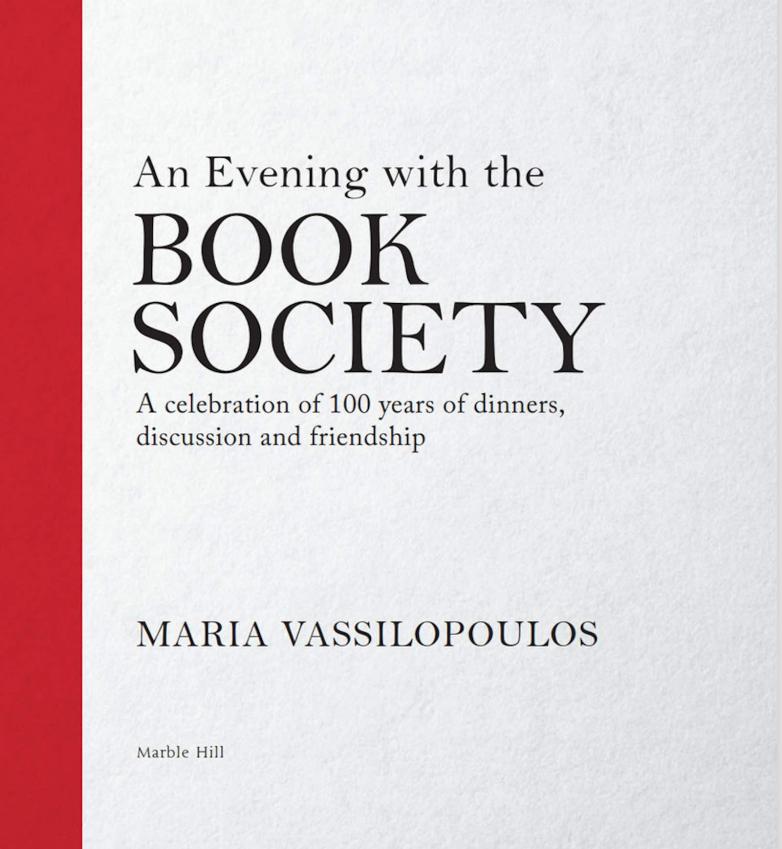 The Book Society/Marble Hill
Established in 1921 as the Society of Bookmen, the recently renamed The Book Society is is a club for people in the UK book trade, including publishers, booksellers, literary agents, librarians, and writers.
The history of the society is recounted in An Evening with the Book Society: A celebration of 100 years of dinners, discussion and friendship by book historian and publishing executive Maria Vassilopoulos, currently global sales manager at the University of Wales Press.
It's a charming read (and short, less than 100 pages), walking us through the society's first century of operations as if we were going to one of its regular evening dinners where members meet to discuss the state of the industry and listen to an invited guest speaker.
"I was approached to write the book in 2017 after David Taylor, then chair of the Book Society alerted the committee that the 100th anniversary of the Society's founding in 1921 was coming up," says Vassilopoulos. "At the time I was working at British Library publishing after leaving The Bookseller magazine and had started a PhD in Book Trade History at UCL. I was given access to the archive and spent the first couple of years of the project researching that and then speaking to past and present members of the Society. 
"They included people who had run many of the publishing houses and bookshops in existence today or that have since been merged into other businesses, those who pushed through the name change from 'The Society of Bookmen,' and others who were on the committee over the years. Originally the Society was set up by novelist Hugh Walpole to provide a space for authors, publishers, booksellers and librarians to come together and learn from each other, and that is the spirit still adopted over a century later."
The book is published by Marble Hill Publishers, which is owned by Francis Bennett, one of the ex-chairs of the Society.