Scarce Peter Paul Rubens Signed Document From 1624 to be Auctioned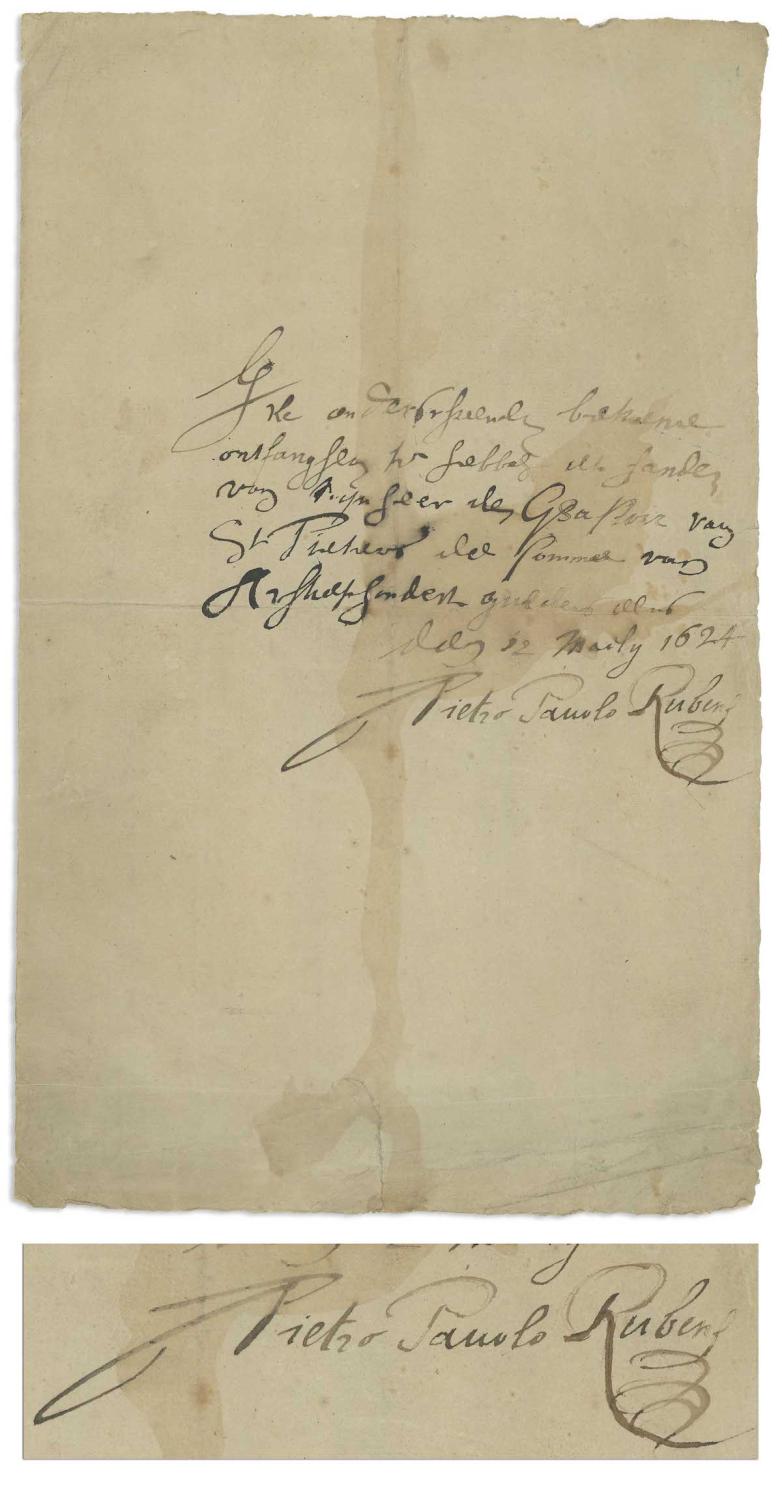 Courtesy of Nate D. Sanders Auctions
Los Angeles – A document signed by Peter Paul Rubens confirming the payment of 1,800 guilders from St. Pieters Church- likely for a commissioned painting- will be auctioned by Nate D. Sanders Auctions on June 25, 2020.
The Peter Paul Rubens autograph note was signed March 1624. During this span, Rubens was completing work on the Marie de' Medici Cycle, the 24 paintings commissioned by Marie de' Medici to hang in the Luxembourg Palace in Paris. They are now currently displayed at the Louvre. The note is an acknowledgement of funds received from ''My lord the Pastor of St. Pieters'' of 1,800 guilders, a large sum of approximately $100,000 in today's value. Given the amount and recipient, the receipt is almost certainly regarding payment for artwork, as various churches commissioned Rubens to paint artworks to be hung in their churches. The note in Dutch is dated March 12, 1624 and is signed ''Pietro Pauolo Rubens'.'
Rubens' signatures are very scarce, with only a handful appearing at auction over the last 50 years, none related to a commission price for his paintings.
Bidding for the document begins at $100,000.
Additional information on Rubens' note can be found at https://natedsanders.com/Scarce_Peter_Paul_Rubens_Autograph_Note_Signed_Fro-LOT58178.aspx