Rare Books &c. at Auction This Week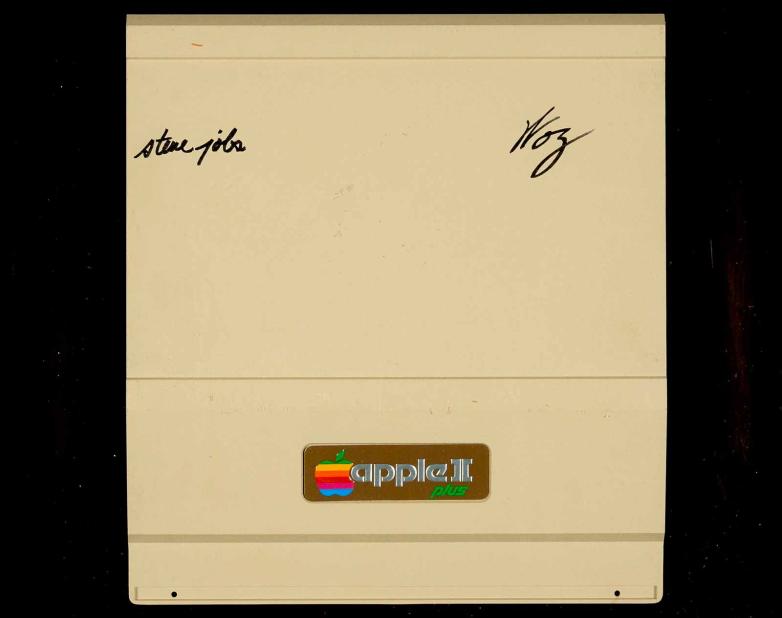 Image: Doyle
A rather less busy week coming up in the salerooms, but here's what I'll be watching:
The last of this tranche of Aristophil sales, Histoire Postale: Guerre de 1870–1871 (Aristophil 40) will be held at Aguttes on Tuesday, November 24 (noted in last week's post).
Also on Tuesday, 143 lots of Rare and Important Items at Kedem Auctions in Jerusalem. Estimated at $50,000–80,000 is a large archive of nearly two thousand commercial and legal documents from the Moroccan-Jewish Assaraf family of Fez, Morocco. A partial copy of a 1492 Naples edition of a commentary to the Mishnayot is estimated at $60,000–100,000.
Doyle holds a sale of Rare Books, Autographs & Maps on Tuesday: the 322 lots include a copy of the 1603 edition of John Florio's translation of Montaigne's Essayes with the armorial of Elizabeth I on both boards ($25,000–35,000). The lid from an Apple II Plus computer, signed by both Steve Jobs and Steve Wozniak at the release event for the Macintosh computer in 1984 is estimated at $20,000–30,000. A mixed edition set of Christian Zervos' Catalogue Raisonné of Picasso's works could sell for $10,000–15,000. A second octavo edition of Audubon's Birds rates the same estimate.
On Wednesday, November 25, Forum Auctions holds a sale of Books and Works on Paper, in 303 lots. Four Fleece Press publications, including one of 40 special copies of Dearest Joana, is estimated at £500–700, as is a Jimi Hendrix autograph. A second edition of William Rabisha's Whole Book of Cookery (1673) is estimated at £400–600, the same estimate given to John Guillim's A Display of Heraldry (1632) and a copy of Ted Hughes' Five Autumn Songs for Children's Voices, one of 37 copies signed by Hughes with a verse in manuscript.