New York International Antiquarian Book Fair Returns to NYC September 9-12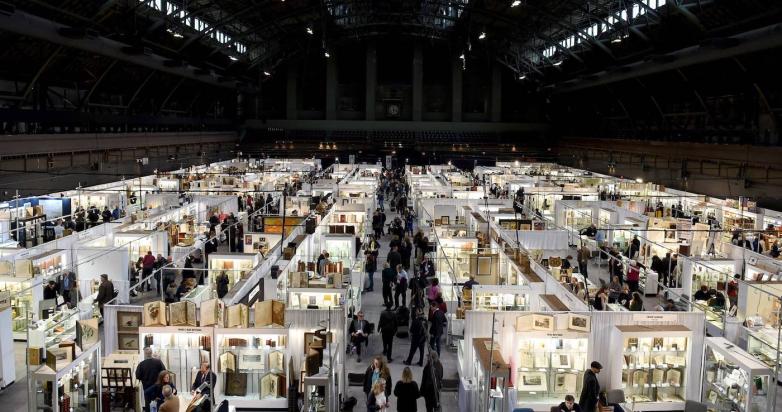 Courtesy of NYIABF
New York — The New York International Antiquarian Book Fair (NYIABF)—officially sanctioned by Antiquarian Booksellers' Association of America (ABAA) and International League of Antiquarian Booksellers (ILAB) and produced by Sanford L. Smith + Associates—is making its return to the Park Avenue Armory from September 9-12, 2021 for its 61st Edition.
The NYIABF kicks off the Fall calendar as New York City vigorously reopens. In a year when print books and ephemera mattered more than ever and served as a source of comfort and escape during a time of uncertainty, the fair has never been more relevant.
Universally referred to as the world's finest antiquarian book fair, NYIABF is proud to showcase nearly 150 exhibitors this year. While the NYIABF is an international fair with exhibitors from around the world from 14 different countries, the fair has a significant number of US exhibitors this year, highlighting the incredible wealth of material available stateside. Exhibitors will present a vast treasure trove of items: rare books, maps, illuminated manuscripts, incunabula, fine bindings, illustrations, historical documents, prints and print ephemera.
The fair's specialties encompass art, science, medicine, literature, history, gastronomy, fashion, first editions, Americana, philosophy, children's books and much more. From the historic and academic, the religious and spiritual—to the bedrock of secular culture, finance, politics—the fair boasts offerings in every conceivable genre and subject.
In recent years, NYIABF has increasingly captured the attention of young collectors seeking one-of-a-kind offerings at more accessible price points. Prices range from $50-$1,000,000.
Exhibitors
In its 61st Anniversary Edition, NYIABF continues to uphold the finest tradition of material culled from American and international antiquarian booksellers. In addition to 89 U.S. booksellers, NYIABF enjoys strong international participation with booksellers hailing from the United Kingdom (21), France (12), The Netherlands (6), Austria (3), Germany (3), Italy (2), Argentina (2), Spain (2), Denmark (2), Canada (1), Georgia (1), Hungary (1) & Japan (1).