New Exhibition Focuses on Picasso and the Spanish Literary Classics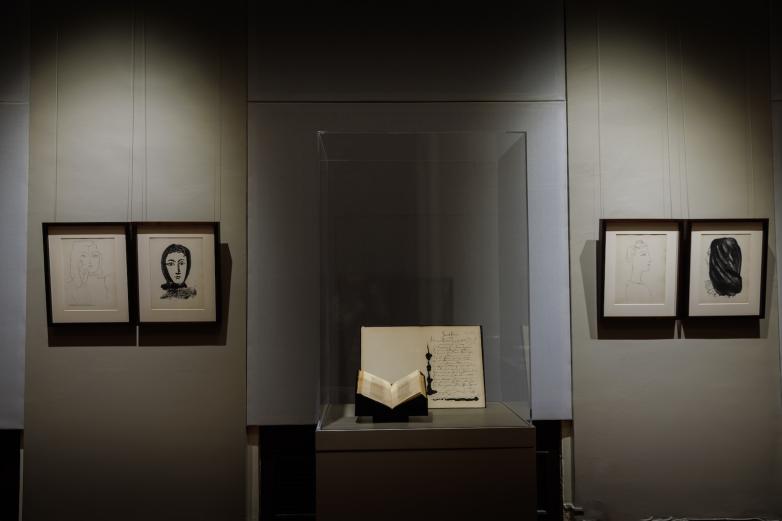 Alfonso Lozano/Hispanic Society Museum & Library
The Hispanic Society Museum & Library in New York City has opened a new exhibition examining Pablo Picasso's interpretation of and response to Spanish literature.
Picasso and the Spanish Classics, which runs through February 4, 2024, is a part of the larger Picasso Celebration 1973 - 2023, an international program to honor the 50th anniversary of the death of the Spanish artist.
Throughout his life, Picasso affirmed his Spanish heritage, and frequently found inspiration in literary masterworks from his homeland. Curator at the Hispanic Society Museum & Library Dr Patrick Lenaghan has drawn from the institution's holdings to curate an exhibition that focuses on Picasso's reinterpretation of the literary classics of his native land and particularly his engagement with two literary giants of the 17th century, Spain's Siglo de oro, Luis de Góngora y Argote (1561–1627) and Miguel de Cervantes (1547–1616).
The exhibition will also highlight Picasso's reinterpretation of Velázquez's Portrait of Góngora, the artist's vision of the ideal woman, and his depiction of the iconic figures from Cervantes's novel Don Quixote. Featuring a recent acquisition, Picasso's suite of prints, Góngora's Vingt poëmes (1948), the show will display rarely seen works of art alongside 17th century editions and manuscripts.
"Because so few people have considered this aspect of his prodigious output, it seemed appropriate  for the Hispanic Society with its dedication to art and literature to examine it as our contribution to the Picasso celebrations of this year," said Lenaghan. "In the extraordinary prints on display, the viewer will see not  just how sensitively Picasso responded to these works but also the power that Spain's artistic  heritage continued to exert over him."
In 1948, Picasso issued a set of etchings to accompany twenty sonnets by Góngora in which he recast his vision of Velázquez and the ideal of female beauty in terms of the lyric poetry of that celebrated author. Picasso not only created individual prints, but he also wrote out the poems by hand in Spanish which he then embellished with marginalia. By juxtaposing this set with works of  Góngora, viewers can appreciate Picasso's artistry in a broader context as they compare his response with the contemporary texts.
Picasso also turned to Don Quixote and Sancho Panza, the emblematic heroes of Cervantes's novel  Don Quixote, portraying them at various points in his career. Although many will recognize the  artist's later image, the Hispanic Society holds a rare proof Picasso made ca. 1937 at a moment when he was exploring different styles and techniques. Because he never completed the project, it survives in only a dozen proofs but offers an intriguing insight into his understanding of the subject particularly when set next to comparable images from the 18th century.