National Gallery of Art Secures Gardner's Civil War "Sketch Book"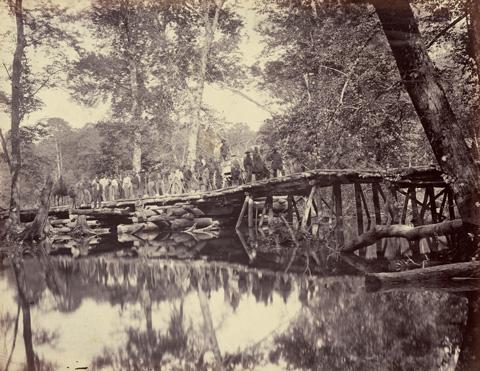 Courtesy of National Gallery of Art. Patrons' Permanent Fund.
The National Gallery of Art (NGA) in Washington, D.C. announced last week its acquisition of one of the most important photographic works of the American Civil War and the nineteenth century: Alexander Gardner's Photographic Sketch Book of the War (1866). Gardner, who ran Mathew Brady's D.C. studio and was present at both of Abraham Lincoln's inaugurations, is said to have captured Lincoln's likeness more than any other photographer. His Sketch Book spans the entire war and contains a total of one hundred albumen prints organized chronologically and "intentionally composed to elicit an emotional response from the viewer," according to the NGA. "Among the subjects featured in the photographs are the engineering accomplishments necessary to prepare for battle: pontoon bridges, wooden railroad trestles, fortifications, and batteries. Other photographs depict army headquarters and posed scenes of camp life, while a handful of images show the destruction wrought on cities and the dead on the field at Gettysburg."
Gardner's Sketch Book was a costly project at the time and only two hundred were produced. When it appears at auction in fine condition, it sells in the $100,000-200,000 range.