Mapplethorpe's Lisa Lyon Leads Fine Photographs at Swann Galleries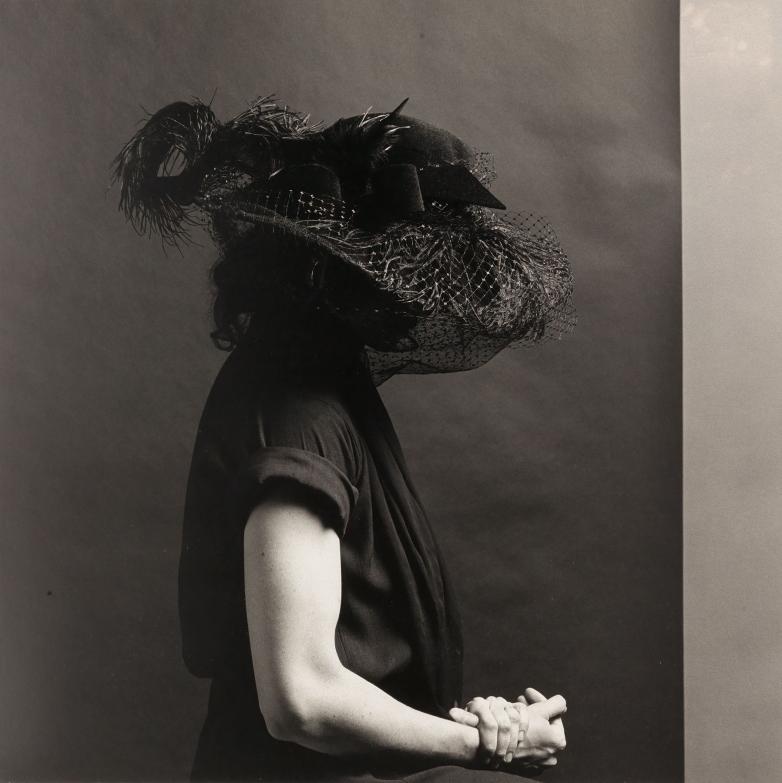 Courtesy of Swann Galleries
New York — On Thursday, June 11, Swann Galleries will hold a sale of Fine Photographs that  features twentieth-century masterworks, landscapes, feminist and Latin American photographers, as well as pop photographica.
Leading the sale is Robert Mapplethorpe's oversize study Lisa Lyon, silver print, 1980. The work is one from an edition of one and is a key image from the series on which Mapplethorpe and Lyon collaborated. The image is expected to bring $30,000 to $45,000. Also by Mapplethorpe is Self-Portrait with Whip, from the X Portfolio, silver print, 1978, estimated at $10,000 to $15,000.
Additional twentieth-century masterworks include Michael Halsband's iconic 1985 silver print, Andy Warhol and Jean-Michel Basquiat, a portrait of the two artists in boxing attire ($20,000-30,000). Malick Sidibé's, A suite of 7 chemises made at various Bamako, Mali celebrations, clubs, and happenings, 1969-70, shows a range of intimate portraits of an emerging Malinese youth culture ($15,000-25,000). A scarce copy of Lee Friedlander's The American Monument, a deluxe edition in two volumes, with ten original photographs published by the Eakins Press Foundation in 1976 is expected to bring $25,000 to $35,000.
A strong showing of photographs by leading women in the field include Sandy Skoglund with Gathering Paradise, Cibachrome print, 1991 ($15,000-25,000); Diane Arbus's Petal Pink for Little Parties, 1962, printed by Neil Selkirk in 1985, comes from the collection of Gwendolen Cates ($7,000-10,000); Lillian Bassman's Next to Nothing, silver print, 1948, printed 1990s, a reproduced fashion study ($4,000-6,000); Magnolia Bud, silver print, 1920, printed 1950s, an elegant abstraction by Imogen Cunningham ($10,000-15,000). Also of note are works by Nan Goldin, Barbara Kasten, Sally Mann and Ruth Orkin.
A run of works by Robert Frank features Daytona Beach, Florida, silver print, 1958, printed 1980s, set to come across the block at $14,000 to $18,000. The image forged a new visual style that combines documentary photography with a snapshot aesthetic. Also of note by Frank is Chicago Convention, silver print, 1956, printed 1977 ($10,000-15,000), and Playa del Rey, Wendover, Mabou, Spring, Summer, Fall, Winter, silver print, 1978-79 ($8,000-12,000).
Ansel Adams's nocturnal image Aspens, Northern New Mexico, silver print, 1958, printed 1978, is present at $14,000 to $18,000. Also from Group f/64 is Edward Weston with Dunes, Oceano, silver print, 1936 ($20,000-30,000) and Eroded Rock, silver print, circa 1930 ($12,000-18,000). Contemporary images of landscapes feature Richard Misrach's Stonehenge #4, a split-toned silver print, 1976 ($12,000-14,000), and Christopher Williams's Punta Hicacos Varadero, Cuba, chromogenic print, 2000 ($15,000-25,000).
A superb selection of images by Latin American photographers includes Graciela Iturbide with Magnolia, silver print, 1986 ($6,000-9,000); Flor Garduño's Arbol de los Cuervos, Mexico, silver print, 2017 ($4,000-6,000); Manuel Álvarez Bravo's Retrato de lo Eterno, silver print, 1935, printed 1970s ($4,000-6,000); and a group of eight late 1920s-30s silver prints by Martin Chambi ($6,000-9,000).
Vernacular photography features pop photographica with a circa 1880s-90s unique wood-frame mirror with 22 tintype portraits and three additional photo-pictorial objects ($1,000-1,500) and a circa-1900 freestanding, fold-out silk screen with six panels depicting Japanese women and scenery, including Mount Fuji ($300-450).
While current restrictions will not allow for in-person examination of the material, Swann Galleries staff will prepare condition reports and provide additional photographs of material on request. Advance order bids can be placed directly with the specialist for the sale or on Swann's website, and limited, pre-arranged phone bidding will be available. Live online bidding platforms available will be the Swann Galleries App, Invaluable, and Live Auctioneers. The complete catalogue and bidding information is available at www.swanngalleries.com and on the Swann Galleries App.
Additional highlights can be found here.